I've grown to really enjoy how Nintendo compiles your play history and presents it in statistical data for the year. And apparently Steam did it this year, too!
Alas, Nintendo's offering for 2022 was weak, with much less data than the last couple of years. What I got was a list of the 21 Switch games I played the most this year, and how many hours of each. No graphs, no in-depth breakdowns, nothing else. So, here are the top three…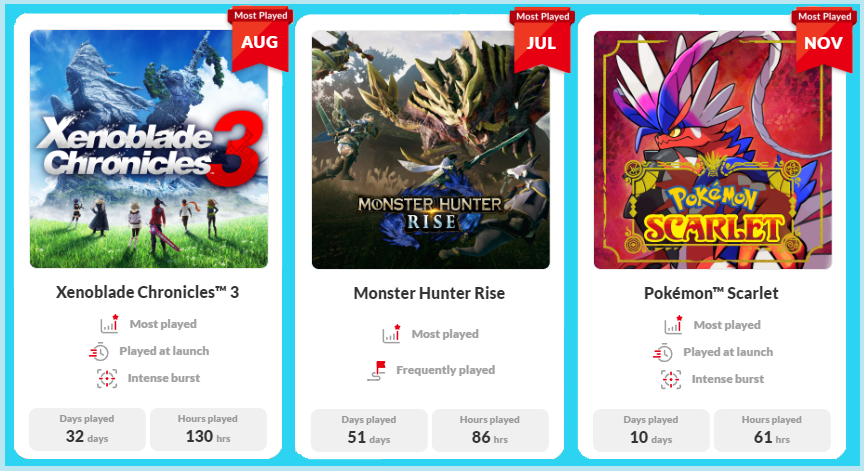 Xenoblade Chronicles 3 takes the cake for sure, and I still have a ton of game left to play there. I don't want to give too much away, but it's definitely going to rank high on my 2022 GOTY list. Monster Hunter Rise got second billing because the Sunbreak expansion came out this year and I spent a lot of time grinding away at that with my brother. Lastly, and just squeaking in there at the end of the year, is Pokémon Scarlet, which is even a few hours richer than what it says above, because I've played it a bunch since these stats were delivered. Also, the assertion that I only played Pokémon on 10 separate days cannot be right. It just can't!
Continue reading

Nintendo Stats – 2022 Edition