I've watched a few new shows this year! But I haven't ever really found the drive to press any words about them. So today, rather than anything that tries to be insightful or whatever, here are some random thoughts about a few of them. Think of it as a Month End TV Show Wrap-Up, only it's for all of 2022 so far, and this is probably the only one that's going to happen.
Midnight Mass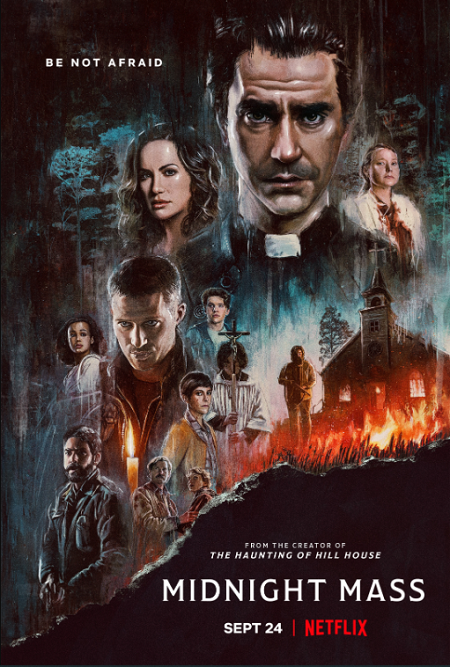 Horror mini-series on Netflix. Midnight Mass opens with a fella returning to his island home after having been in prison for years. Then you meet pretty much everyone who lives on said island (the ensemble cast is huge!) and follow their Christianity-themed adventures. But of course I told you this is a horror series, so certain elements may not be as they initially seem!
And speaking of things that aren't exactly what they seem… well, I don't want to spoil anything, but the villain! You'll spend a long time waffling over who you think the villain is in this one. There are a lot of red herrings, and thankfully they're all written in ways that make sense. But also… Maybe there are multiple villains! Or maybe I'm just trying to trick you and there are no villains! The only way to find out is to watch the show!
Definitely dug this one, but it doesn't really get going until the end of episode five, so it's going to seem like a struggle for a while. The payoff is well worth it, though! The last two episodes are great! I'd actually like to say more about it, but I watched it in April or something, so most of the finer details have slipped my mind. And also, I want to avoid the spoilers. Telling you pretty much anything about this one is a spoiler.
Continue reading

TV in short form