Saturday is heretofore going to be known as the Day of Cookies. At least for the next two weeks. Then this feature will have run its course and things will go back their normal, less cookie-focused ways.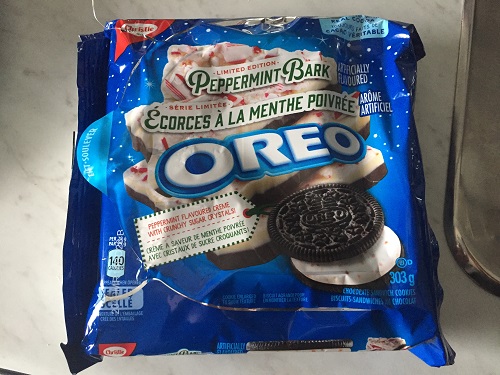 Today I'm going to talk about the "new" Peppermint Bark Oreos. I question the newness, because in all honesty I'm pretty sure they're the exact same thing as the Candy Cane Oreos or barkless Peppermint Oreos of years past. It's just dressing up an old product to look more hipstery. I don't even know what peppermint bark is, but it sounds like something that is sold at every artisanal candy shoppe come holiday season.
So, they're very good, but uninspired. That's really all I care to say about these. I have to get back to Smash Bros now.