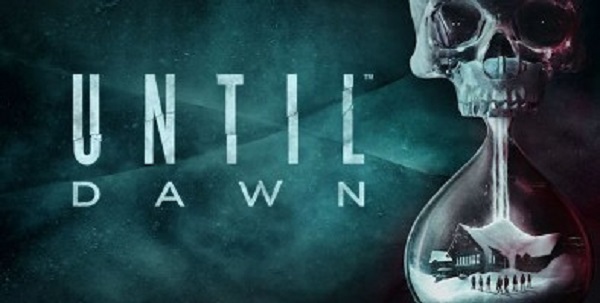 *Please note now that Until Dawn is a story-driven game and I am about to spoil the hell out of it*
I have been meaning to cancel my PS+ subscription for several months now. Originally, I only signed up for it so that I could play Day of the Tentacle Remastered for free and get a deep, deep discount on TMNT: Mutants in Manhattan. Day after day in June, I kept telling myself to turn off the auto-renewal. And then July 1st came around and I got the email saying that Sony had charged my credit card for another month. Rats!
But this worked out nicely for me in the end, because one of July's free PS+ games is Until Dawn. I had no idea what it was before seeing it in the PS+ menu, but the description sold it as a horror adventure game (which is 100% in my wheelhouse), so I decided that I might as well take advantage, as my $11 was already spent.
When I began playing the game, it immediately became clear what was going on: a bunch of sexy teens are for some reason caught in a secluded ski lodge and would be killed off one-by-one. Well, that's maybe generalizing a little too hard. The game has plenty of surprises tucked away in its sleeve. Its gameplay, for instance. You wander around, waving your flashlight at things, occasionally stopping to look at a point of interest or pick up clues. Then spooky things happen, and you slowly unravel the greater mystery. Also you occasionally stop for brief interludes in which you are talked down to by an arrogant psychiatrist and asked to complete simple tasks that will vaguely influence things you see in the game. Sound familiar?