Yesterday evening -or at least, at some point prior to this post going live- I watched a movie called I See You.
This was largely spurred on by the fact that I've spent too many nights watching let's plays of horror games on YouTube over the last six years, and as such I've been completely desensitized to them. I decided that to slake my thirst for terror, I'd need to turn to professionally produced content, and so Netflix. I clicked on the first movie that seemed even vaguely interesting, and so I See You.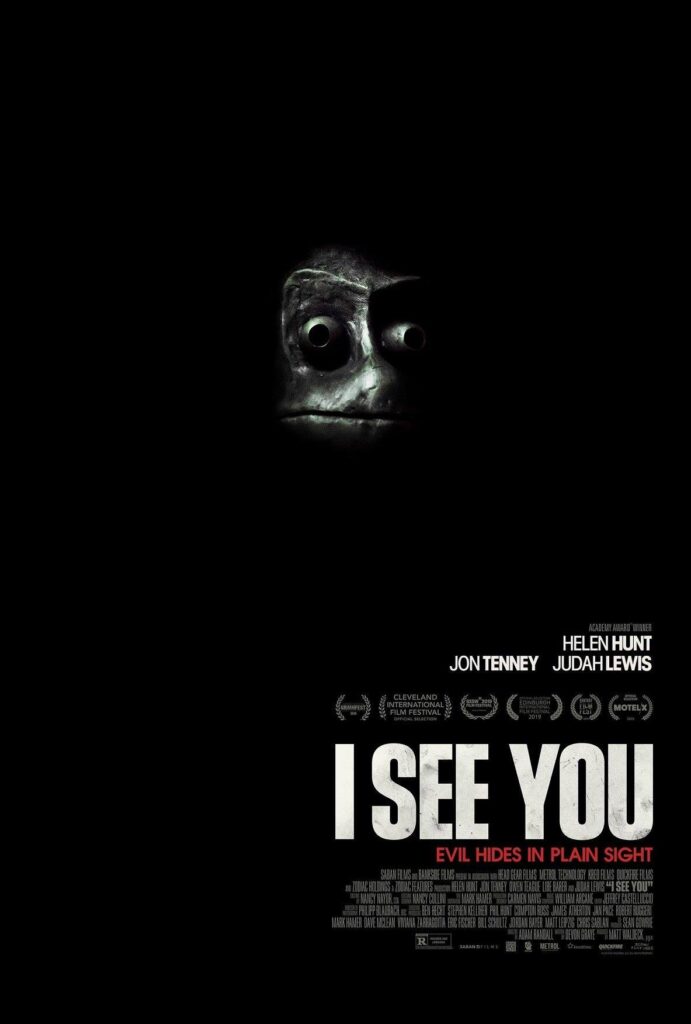 A 95-ish-minute-long film released in 2019, I See You is not a movie that I had so much as heard the title of previous to the evening in question. But, it was described as a dramatic film wherein a detective is investigating murders and spooky things begin happening, so I was like, yeah, okay, I can dig on this. Little did I know!
As I sit here typing, and pondering what I am about to type, my mind is weirdly overcome by the thought of how my ex-wife's eyes would have lit up at that plot summary.
I am a sad fellow. But pay that no heed. This is a movie review!
I See You follows the story of a small, dysfunctional suburban family. The husband, a cop on the trail of a child abductor. The wife, a therapist (I think?) who has recently cheated on her spouse. The son, trying to cope with the breakdown of his parents' marriage. We learn these details pretty much right out of the gate, and that's basically all that that they are for the entire duration of the film.
I may have made a poor selection.
Continue reading

I See You – A Movie Review?