~ Game Over ~
Mighty Gunvolt Burst (Switch) – I really adore this one. Played through twice now, as both Beck and Gunvolt, and then just kept playing. Also, the Ekoro DLC came out late in the month, so…
Vaccine War (PC) – I wrote a thing. Kinda meh.
Blaster Master Zero (Switch) – They're releasing more DLC characters now so I opted to go back and play with the already-out DLC guys. Gunvolt is awesome and makes the game feel new!
Until Dawn (PS4) – I try not to use this word about video games, but I loved this one.
Castlevania III: Dracula's Curse (NES) – The Netflix series and a nice My Nintendo discount inspired me to try one of the few 'Vania games I've never played. Decent, but steeped in bulls**t.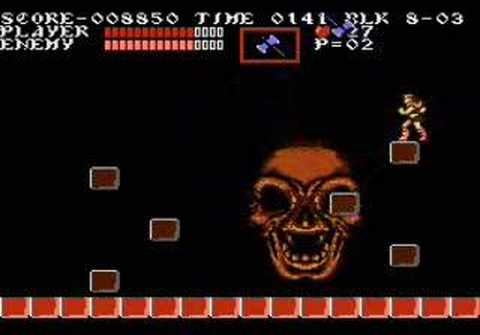 Citadale: Curse of Darkness (WiiU) – Second chapter in the trilogy, solidifying the Casltevania "homage" by using an exact Castlevania subtitle. Perfectly average in all ways.
Super Mario 64 (N64) – I did something new this time and finished the game in a single sitting. Only to the requisite 71 stars, but hey, I'm not some kind of superman.
Tales from the Borderlands (PS4) – I wasn't impressed with Episode 1, to the point where I was calling it Tales from the Snore-derlands. However, it got so much better once Gortys showed up.
BioShock Infinite (360) – A significantly more interesting tale than the original BioShock, but for some reason the gameplay still feels hollow to me, and I can't figure out why.
Azure Striker Gunvolt (3DS) – Bought this in August of 2014 when it originally launched, haven't played it until now. Massive oversight. It is excellent, but very difficult to actually be good at.
Resident Evil HD (PS4) – You know, initially I figured I'd do a one-sitting run of this. And then said run took nearly two months to complete. Damned distractions.
Red's Kingdom (PC) – Quit playing after 20 minutes because I wasn't having any fun.