Wow, its been a while since my last post. Not a record by far, but almost two weeks is a long time in the current TE era. I've been pretty good about slapping something up every few days for some time now, even if it's just a dumb photo that I found entertaining for a few fleeting moments.
In an effort to start getting though my gigantic backlog of books – Wait what? Books? Yes books. I have a lot of them, but I haven't read most of them. Anyway, I've decided I want to read more, so this week I've been making an honest effort to always have a book with me on the bus. Whether I'll keep going once I've finished my current book, I don't know, but here's hoping!
The lack of blogging around these parts can be attributed mostly entirely to Pokémon White 2. Obviously. I blame Game Freak for working in a rather extensive achievement system. For every objective you clear, you're presented with a medal, and when you get so many medals, you get a rank up. It's not actually deeper than Xbox achievements or PS3 trophies, but the fact that the game makes such a big deal out of the medals makes them that much more appealing to collect. Too bad some of the requirements are completely ludicrous. Check out the list here.
I've been working on a big new post over the last little while. I think it's going to end up being this month's article, if just to fill the hole. Unfortunately, it is about video games. But it's a little different in that it's something of a history lesson with a little review packaged in for those interested. I don't know. It's not something I care about enough to link to on my Facebook page or anything, but it'll have to do.
I've been reading Monster Planet this week, the last of a trilogy whose first two parts I've already talked about at length. I said that I thought Island and Nation would make great movies, because both of them are pretty briskly-paced and feature a fairly original take on the zombie genre. However, Planet takes it up to eleven and goes into full-blown crazypants video game territory. Now, instead of the occasional smart zombie who can control the mindless masses of undead, there is a whole cadre of liches, each with a unique magic power. It's gotten kinda ridiculous, but I'm already two-and-a-third books deep, might as well git 'r done. Full write-up coming soon!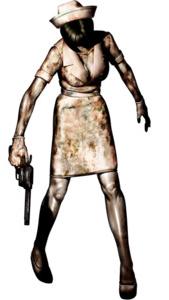 Speaking of spooky things and video games, I've begun playing Silent Hill 2 again to half-assedly get into the spirit of Halloween. I thought I was going to do it right this time, playing alone in the dark, but I messed that up. Since I'm playing the HD Collection edition, my experience is being totally controlled by achievements, and as such my current playthrough has been paired with some extensive map-making and step-by-step instructions on how to get through the game as quickly as possible. At the very least, by the time I'm done with it, I'll have become a master of the game.
I borrowed my brother's copy of Cubivore to round out my October gaming palette. While the camera is awful and the overall experience is a little shallower than I'd hoped, I think it's good enough to slake my thirst for Tokyo Jungle. For now.
Have you watched the new Teenage Mutant Ninja Turtles cartoon yet? It's fairly good! Not quite as good as the new TMNT comic series, but it's definitely worth watching. I will admit that I'm a little disappointed that its demographic skews considerably younger than the 2003 TMNT series. I blame Nickelodeon. Though I suppose the best way to revive a franchise is to make sure it's what all the li'l kids want for Christmas. A world where Turtles are plastered on every damn thing again would be a world I'd love to live in.
Xbox Minecraft got a big update recently, which is enticing. The price didn't get cut though, so I'm still not buyin' it.
I'm bad at getting into the Halloween spirit. I haven't watched a single cheesy 80's slasher flick yet. I feel like I'm failing pretty hardcore as a nerd. The Wife is forcing me to take her to Paranormal Activity 4 this weekend though, so I guess that's at least one "scary" movie for the season. I just have trouble committing myself to 90-120 minutes of uninterrupted watching.
I don't have nearly as much trouble watching TV or Let's Play videos. Over the last two weeks I have watched both seasons of Better Off Ted, most of Arrested Development's second season, and Brickroad's Metal Gear LP. Ted is… well, it's okay. I enjoyed it as much as I did because it co-stars Portia de Rossi and Andrea Anders, both of whom I find very funny. The list of actresses (or even actors, it's not a sexist thing) I really like is pretty short, but those two are definitely on it. It should be obvious that I much prefer comediennes to "serious" actresses. I also love the way de Rossi pronounces the word "anything."
I don't think there's anything else relevant I can say so that I can add another tag to this post.
Oh, wait! New Monster Hunter 3 Ultimate trailer? Oh Hells yes!