~ Game Over ~
Mighty Gunvolt Burst (Switch) – I really adore this one. Played through twice now, as both Beck and Gunvolt, and then just kept playing. Also, the Ekoro DLC came out late in the month, so…
Vaccine War (PC) – I wrote a thing. Kinda meh.
Blaster Master Zero (Switch) – They're releasing more DLC characters now so I opted to go back and play with the already-out DLC guys. Gunvolt is awesome and makes the game feel new!
Until Dawn (PS4) – I try not to use this word about video games, but I loved this one.
Castlevania III: Dracula's Curse (NES) – The Netflix series and a nice My Nintendo discount inspired me to try one of the few 'Vania games I've never played. Decent, but steeped in bulls**t.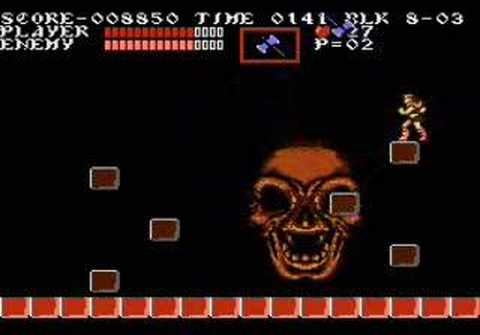 Citadale: Curse of Darkness (WiiU) – Second chapter in the trilogy, solidifying the Casltevania "homage" by using an exact Castlevania subtitle. Perfectly average in all ways.
Super Mario 64 (N64) – I did something new this time and finished the game in a single sitting. Only to the requisite 71 stars, but hey, I'm not some kind of superman.
Tales from the Borderlands (PS4) – I wasn't impressed with Episode 1, to the point where I was calling it Tales from the Snore-derlands. However, it got so much better once Gortys showed up.
BioShock Infinite (360) – A significantly more interesting tale than the original BioShock, but for some reason the gameplay still feels hollow to me, and I can't figure out why.
Azure Striker Gunvolt (3DS) – Bought this in August of 2014 when it originally launched, haven't played it until now. Massive oversight. It is excellent, but very difficult to actually be good at.
Resident Evil HD (PS4) – You know, initially I figured I'd do a one-sitting run of this. And then said run took nearly two months to complete. Damned distractions.
Red's Kingdom (PC) – Quit playing after 20 minutes because I wasn't having any fun.
~ Now Playing ~
Ever Oasis (3DS) – If there's one thing I dislike about this game, it's having to constantly swap companions to have the correct skills. I often found myself missing Link's all-in-one tool belt.
Splatoon 2 (Switch) – Probably my most wanted Switch game. I've got to say, I am not at all disappointed. Salmon Run! It's so much fun! And the rest is pretty good, too.
Final Fantasy XV (PS4) – My only mistake was waiting until the day before Splatoon 2 to start playing this. It is now rapidly absorbing my life. Or, my weekends, at least.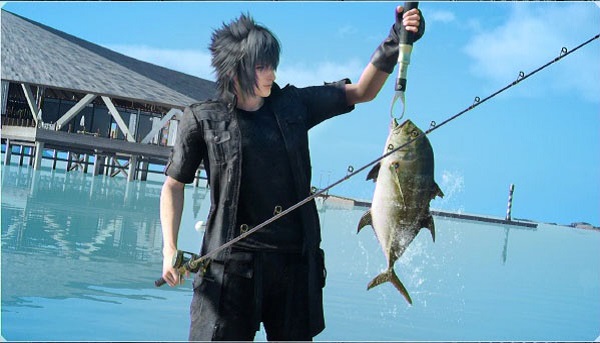 ARMS (Switch) – What I learned last month is that I am terrible at ARMS. Luckily, it's really fun.
Syphon Filter (PS1) – I am surprised at how much I like this game. It cribs great ideas from games like Goldeneye 007 and Metal Gear Solid and mashes them into a very solid product.
Implosion: Never Lose Hope (Switch) – This was a mobile game!? But it's not garbage! In fact, it's actually very cool and has a ton of content! None of which is behind microtransactions!
Mercenaries Saga 2 (3DS) – It's basically just Final Fantasy Tactics, but with a little less polish and less freedom vis-a-vis character classes. But I'm not very far, so that still might open up.
Team Kirby Clash Deluxe (3DS) – Nearly at the "actually done for real" point. Also, at the eleventh hour I discovered that Beam Mage is way more effective than Sword Knight.
NBA Playgrounds (Switch) – There was a big update this month, which added online play and some new players and features, but most importantly: significantly improved loading times. Nice!
Namco Museum (Switch) – This collection has Sky Kid in it. Sky Kid! Also nine other games; thankfully, none of them Rally-X. The lack of Ms. Pac-Man is disappointing though.
Magikarp Jump! (iOS) – Just as I was about to clear the (halfway point of the) final league, they went and updated the game with more content. And then a second time!
TPB: Greasy Money (iOS) – I resisted temptation and did not pay to get a leg up in the Cheeseburger Picnic or Swayzie Express events. Good for me!
Metroid Prime (Wii) – I was intending to finish off a replay of this, but then the one-two punch of Splatoon 2 and Final Fantasy XV pushed it back until God-knows-when.
Picture Cross (iOS) – One of the few Facebook ads that have been properly targeted towards me was for this mobile picross game. It… would be amazing if it had a d-pad and buttons.
Adventure Capitalist (PC) – Got roped back into this one for a weekend by another stupid event. I really should just delete it, but dem 'cheevos.