Hi all! Yeah, it's yet another article about the once-again yearly trip I take down to Fargo/Grand Forks. I say once-again because there was a stretch in there for a few years where we didn't go at all, but for the last three years, it's been an essential part of summer. The only difference is that now, instead of going down with my family, it's me and the woman. There are pros and cons for both parties, but I don't really care who I go with. The Fargo/Grand Forks trip is the only summer staple I still have left, so I'm holding onto it as tight as I can.
That aside, I've decided that this year I'm just going to mash up all the pictures I took instead of trying to do anything more inspired with them. No categories, no long-winded stories, no character commentary. Nope. Just going to put them on the page and make some quick notes where I deem necessary.
Also there are tons of pictures,. Enjoy 😉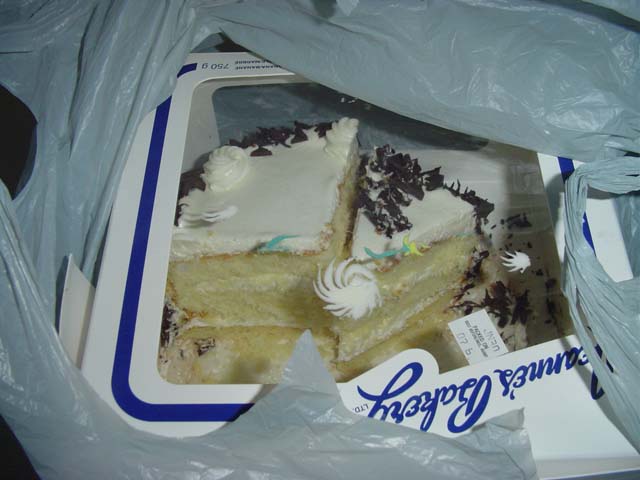 This is a cake. This is what Stephanie and I ate for breakfast. Actually I had a bowl of Reese Puffs cereal beforehand because she was taking a really long time to get to my house. But yeah, cake for breakfast. Woo!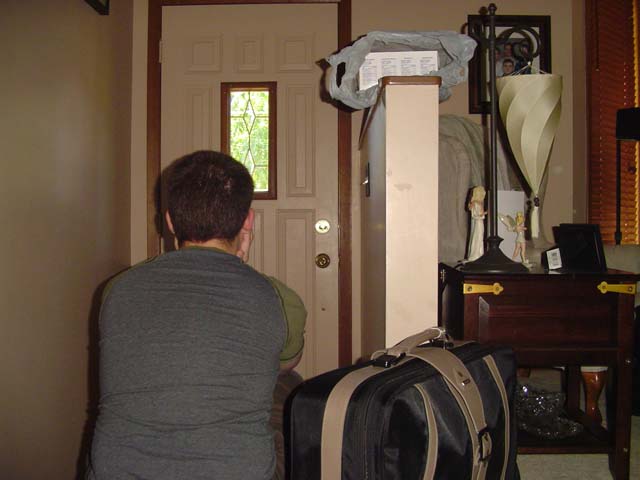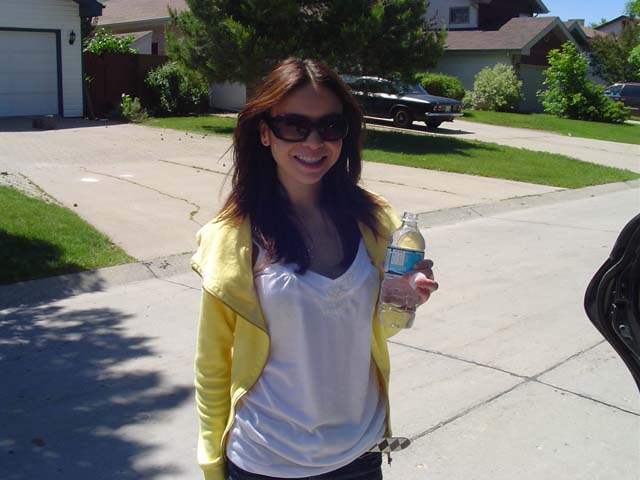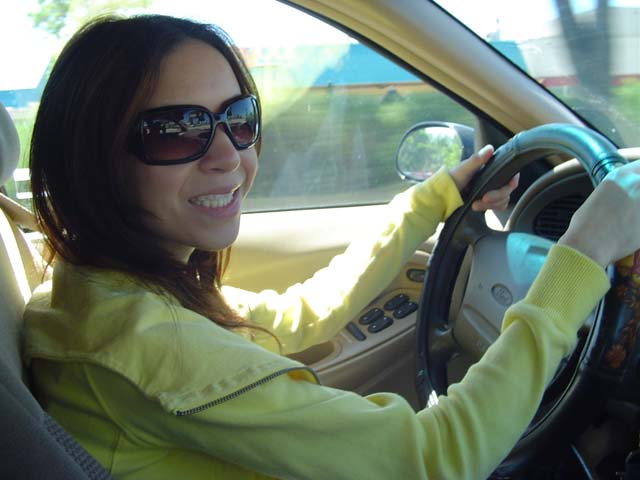 We struck a deal before we left that she would drive there, and I would drive home. I wasn't told until we'd arrived at the hotel, but apparently I had been voted to drive everywhere while we were in Fargo.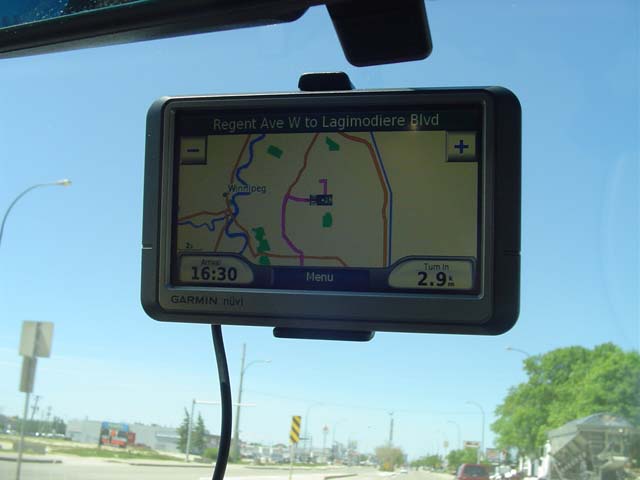 GPS. Lifesaver.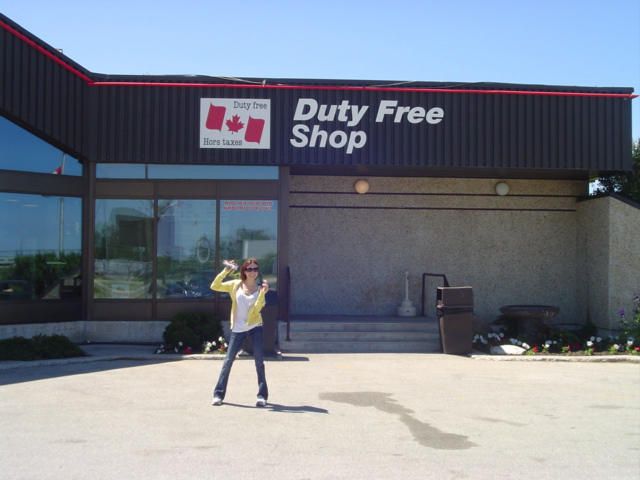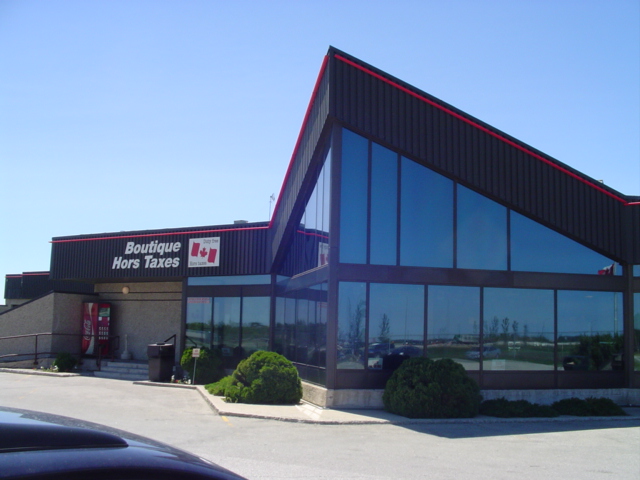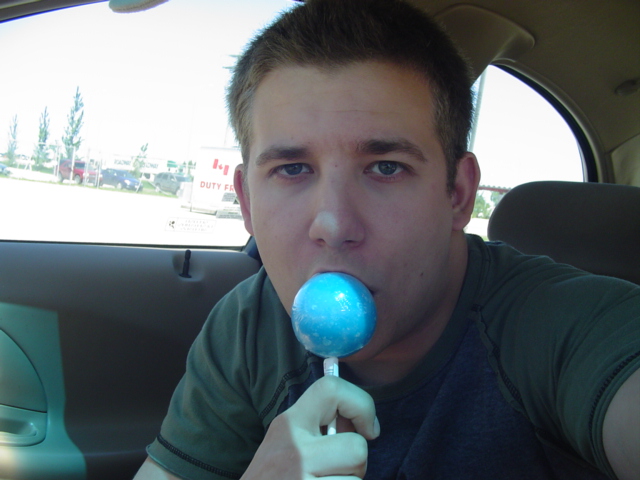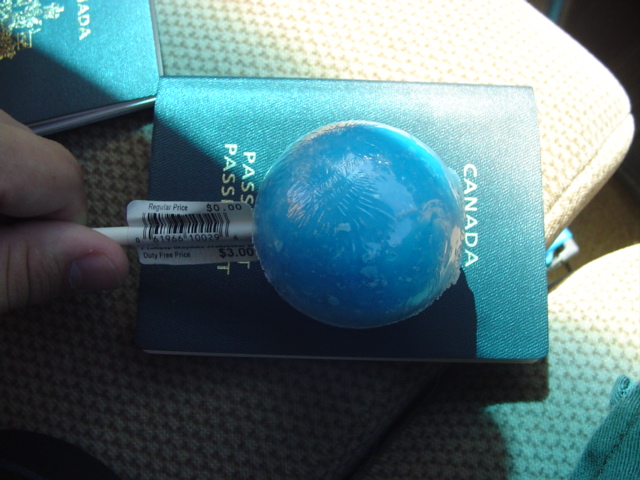 I bought a huge jawbreaker on a stick at the Duty-Free. It's been ages since I'd had one of these bad boys, and I felt it was absolutely necessary. My mission was to finish it by the time we got home. I did one better and finished it before we were even back in Canada. The passport is there for scale.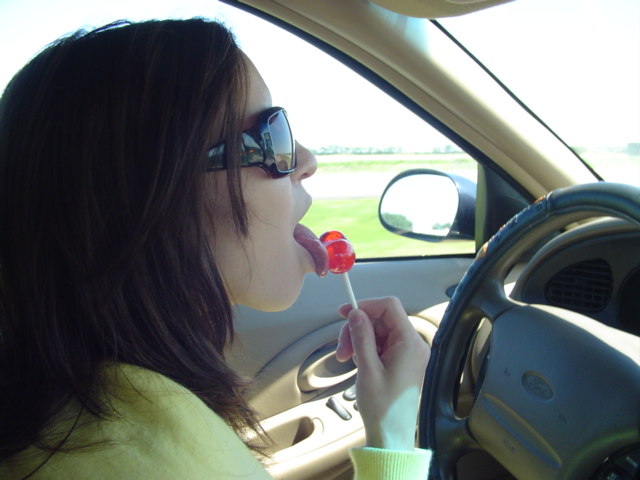 She opted for the jawbreaker's smaller cousin, the cherry Jelly Belly sucker.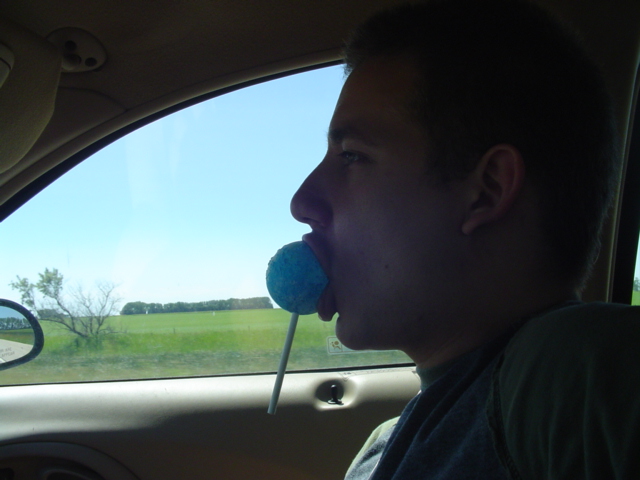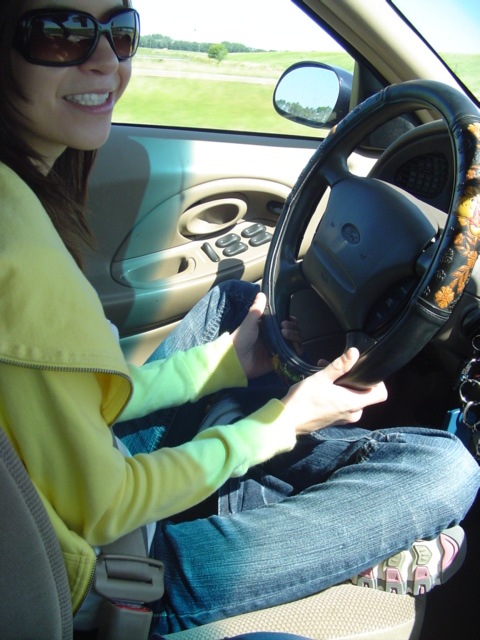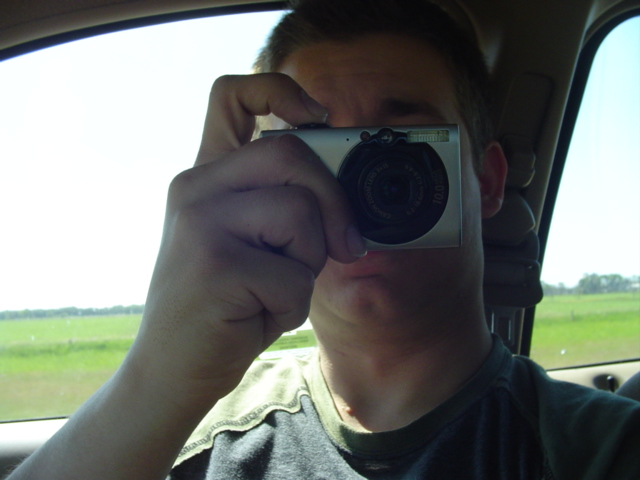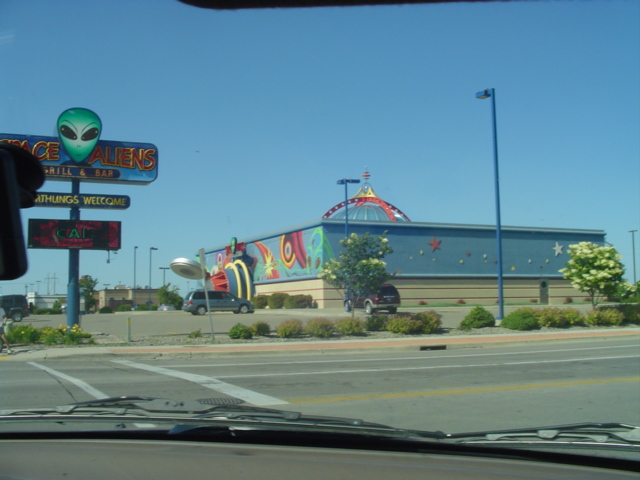 I think I might have had a better chance of getting in here when I used to come down with my family. The girlfriend seems wholly opposed to entering a restaurant so garishly decorated. But we went to TGI Friday's, so I don't know. Maybe she's got a fear of aliens?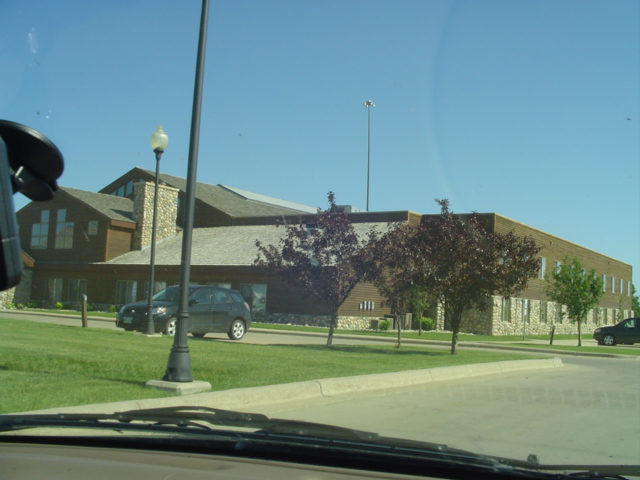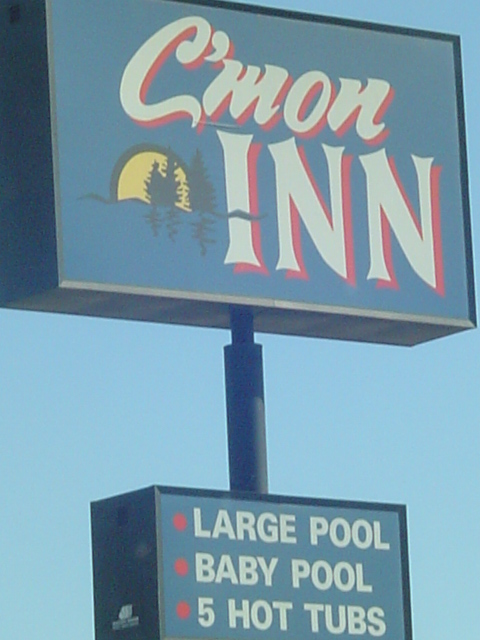 I feel it's important to mention that I used that baby pool to its full extent.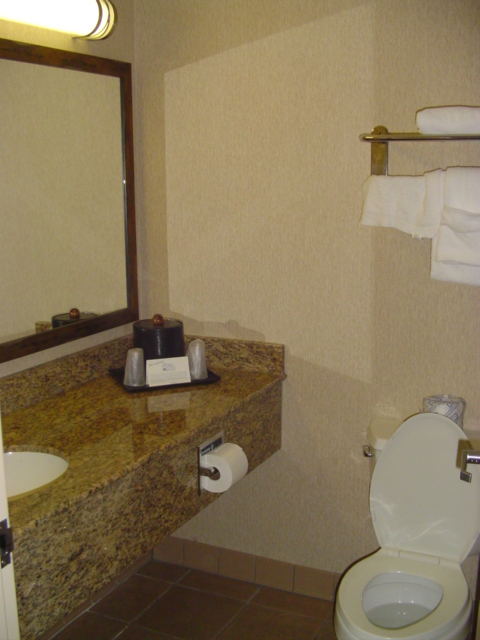 Our facilities. This is the most interesting photo ever.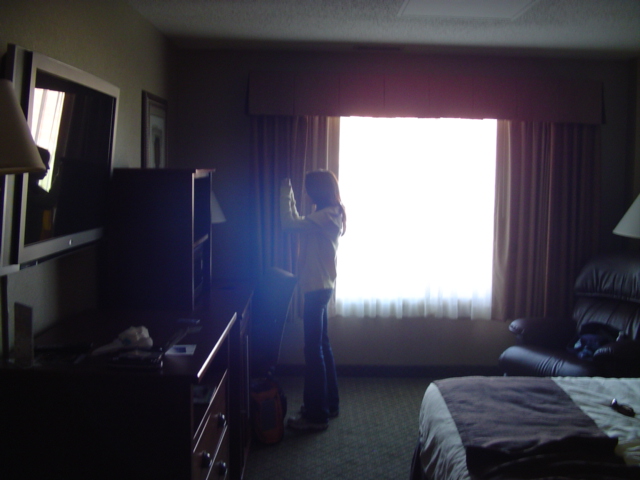 Aah! Too much sunlight!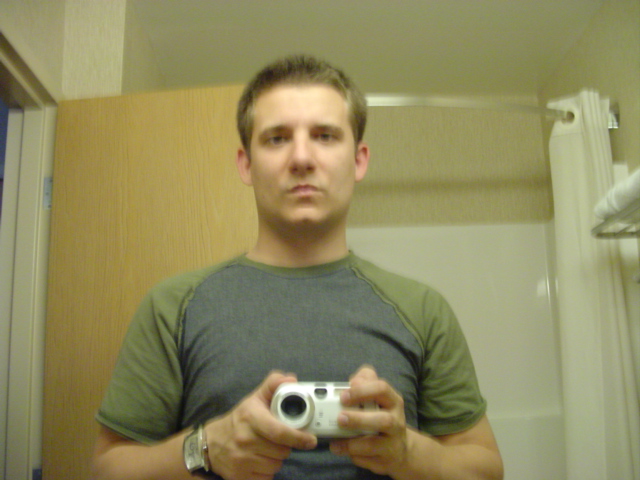 "Take one of me on the couch!"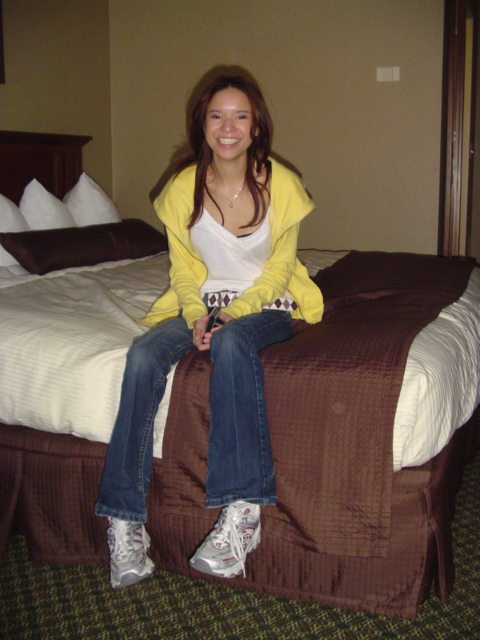 "Now take one of me on the bed!"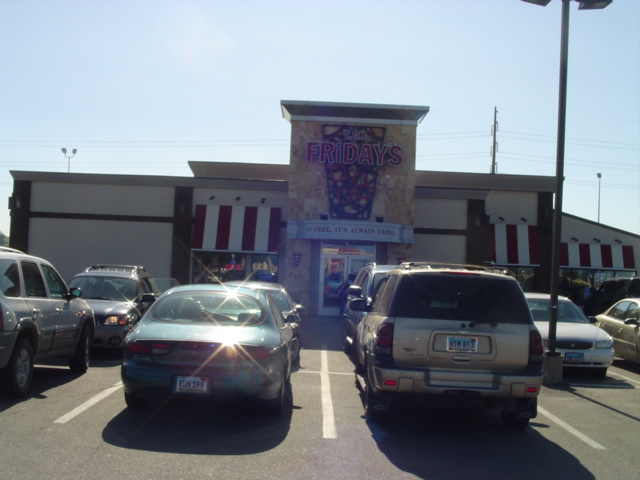 See? TGI Friday's. Hard on the eyes though it my be, no trip to the United States is complete without a stop in either here or Chili's. I wish Canadian chains or those that extended into Canada knew how to make such wonderful fries.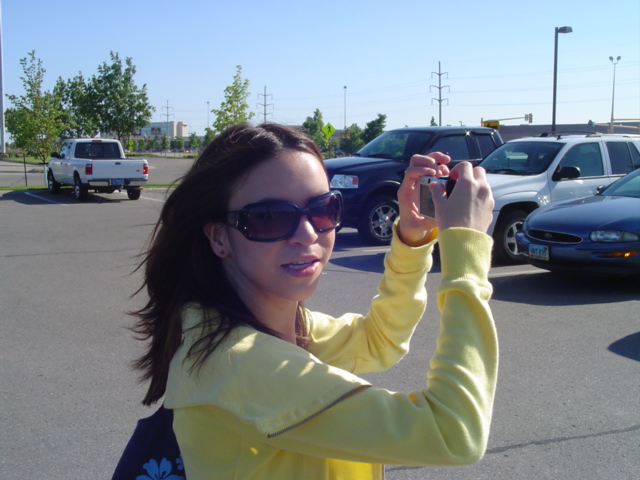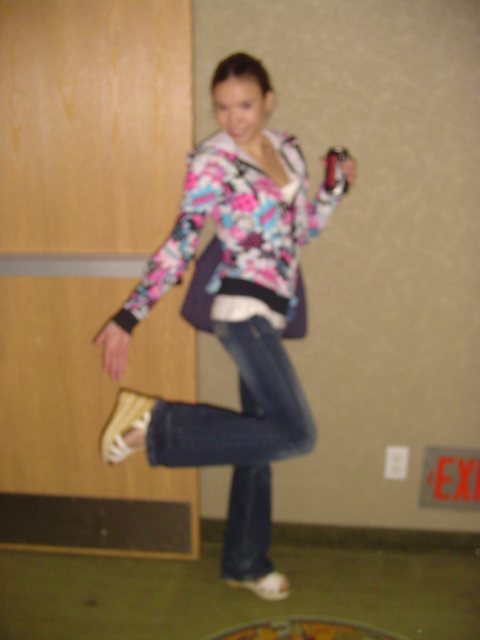 Dear God! Six years with this camera and still I take blurry pictures! I'm a horribly lazy photographer.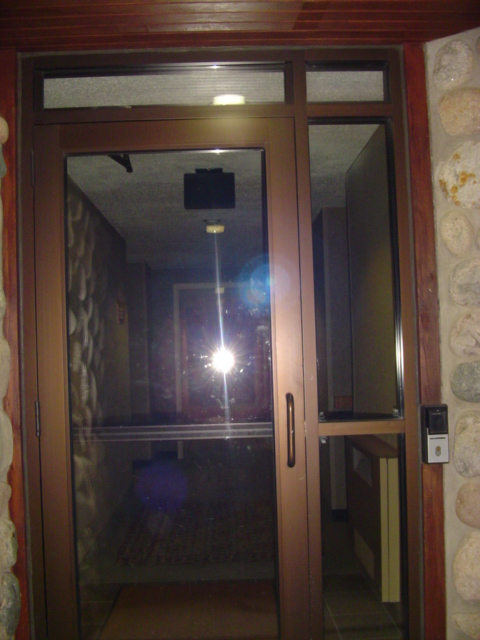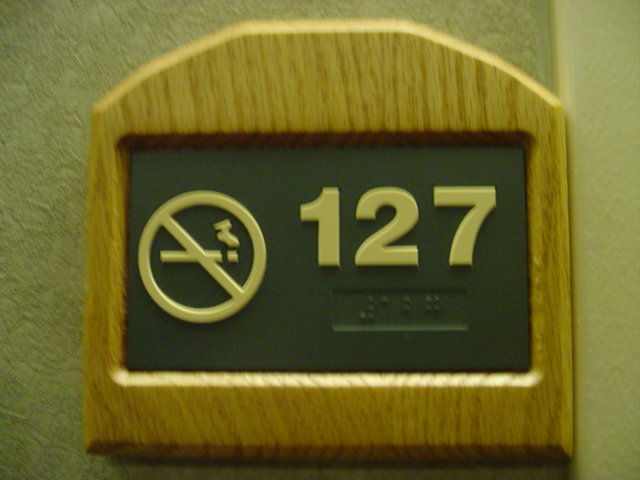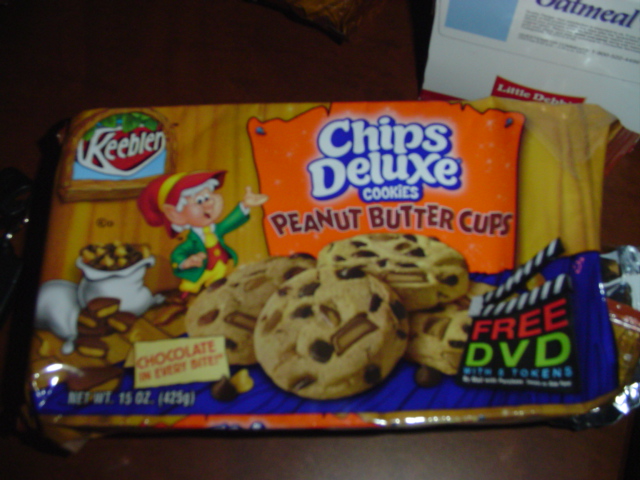 So
good.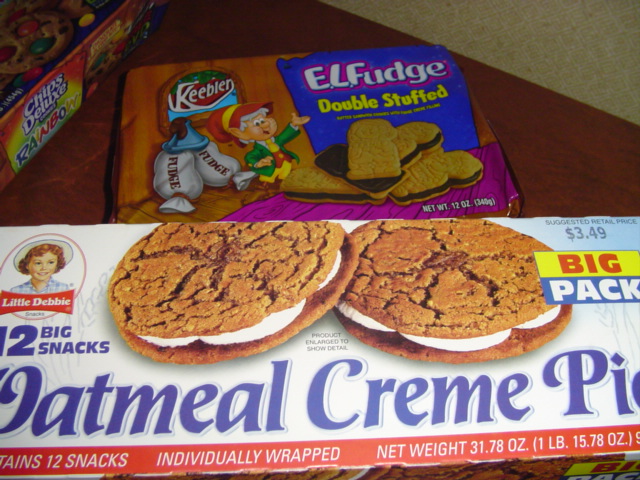 Also awesome, but far less new to me.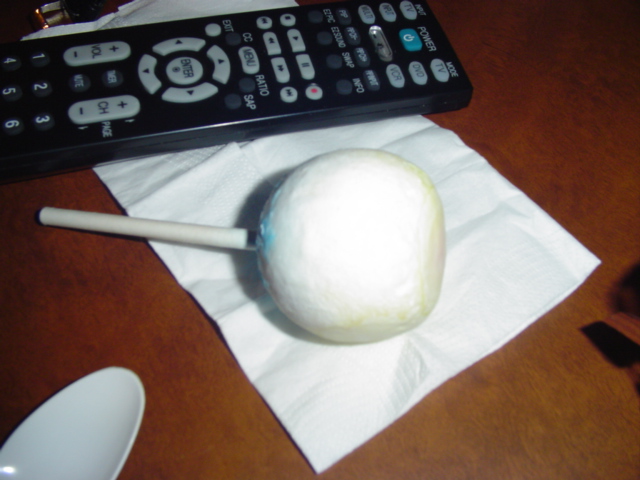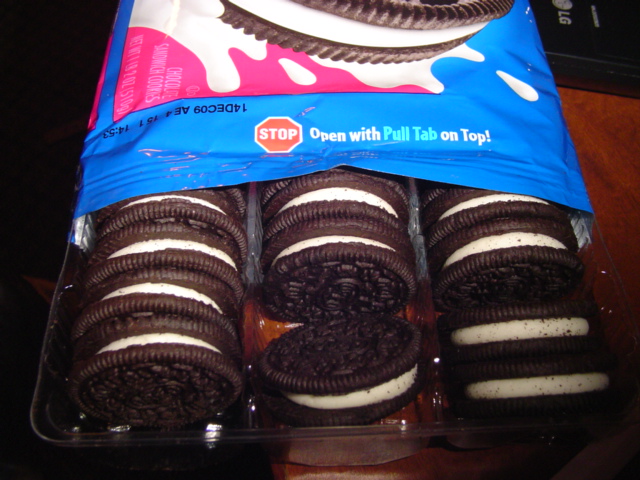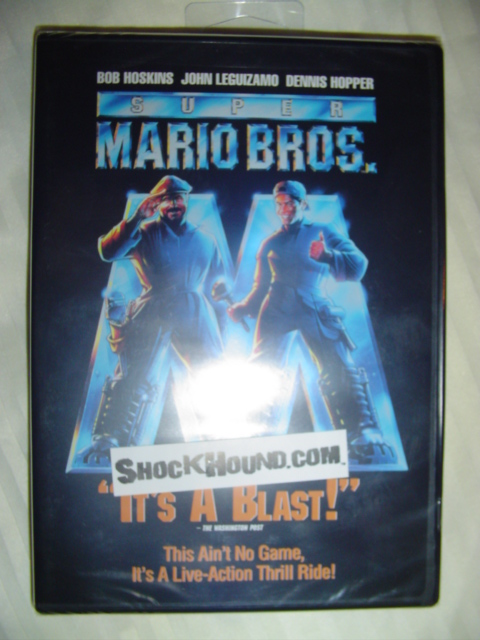 For years, I've refused to believe that this DVD exists. Well ,outside Amazon, anyway. But I found it! I really found it! Now I can't say Hot Topic never did anything for me.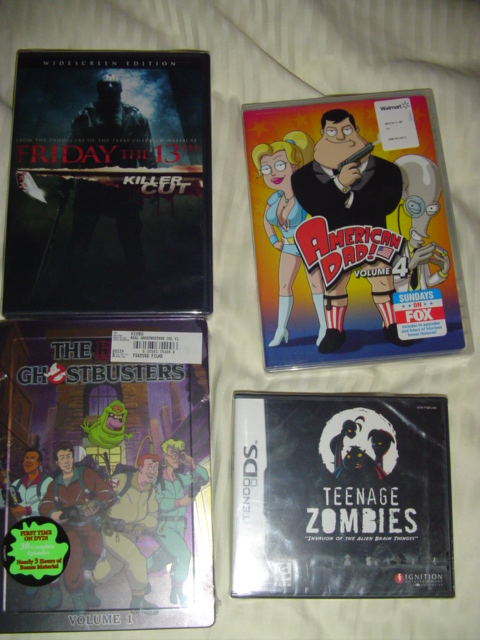 More crap I bought.
Teenage Zombies
was ten bucks, and the rest I consider to be things absolutely essential for me to own. I was hunting Friday the 13th and American Dad Vol 4, but Ghostbusters Vol 1 came out of nowhere and made me the happiest girl in the world.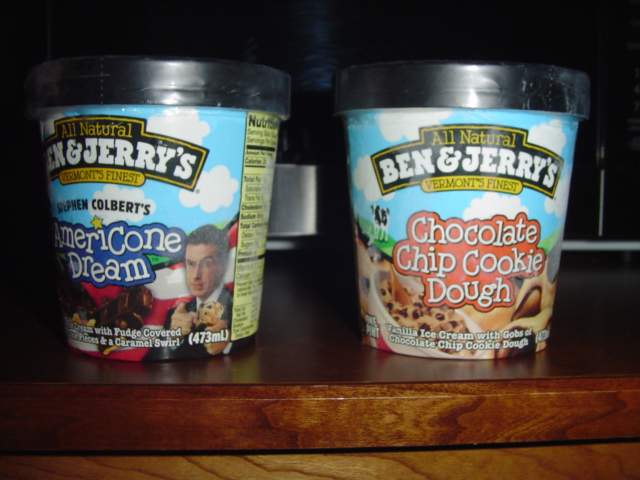 Like the trip to Fargo itself, no summer is complete without a small tub of Americone Dream.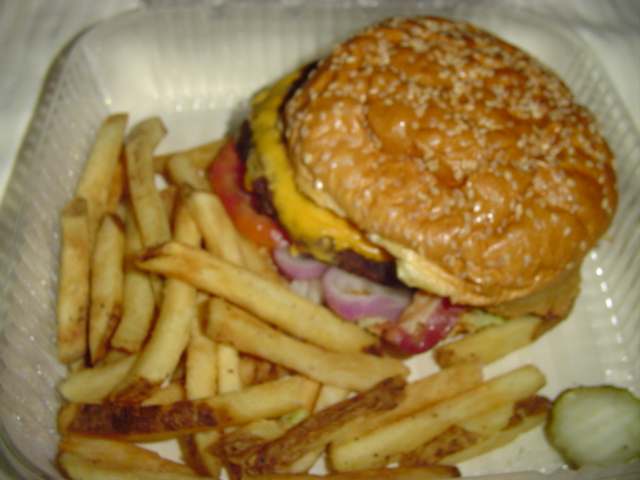 TGI Friday's was having a two-for-one burger day, and I had ordered a burger for dinner, so they gave me this second one to take home. I ate it that night and forcefully regretted eating two giant cheese-slathered burgers in one night. A task a younger me would ahve faced with aplomb.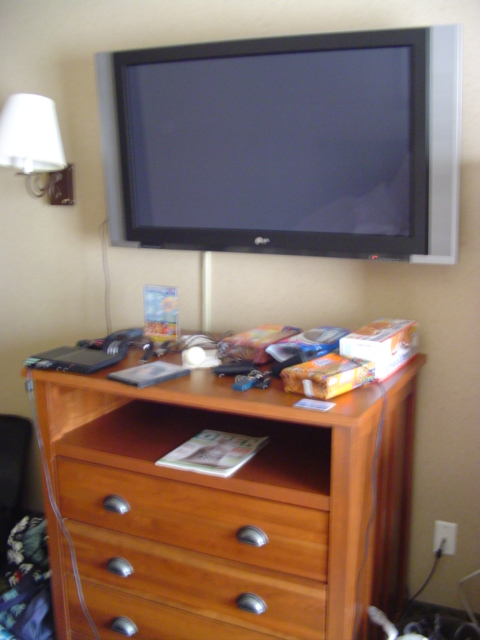 The main dresser on our first morning. It's covered in crap we bought and other such things. The Playstation 2 is there because I hate overpaying for movies I don't really want to watch and every time I bring my DVD player I forget the remote.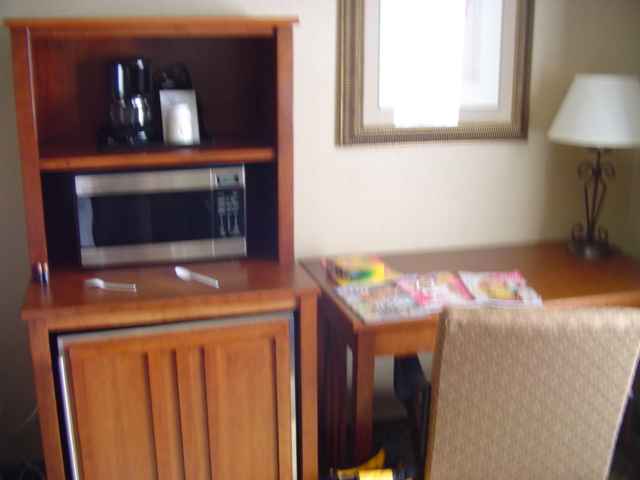 Seriously. You'd think I would know how to take a not-blurry picture by now.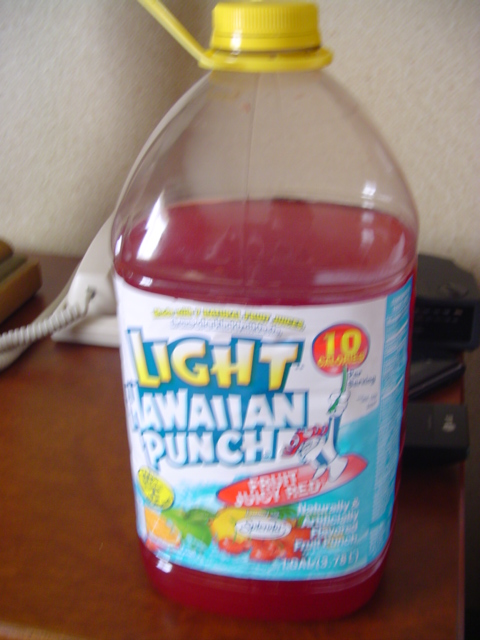 I usually grab a jug of Hawaiian puch on my southernly adventures, only this time I picked the "light" version. Trying to watch those calories…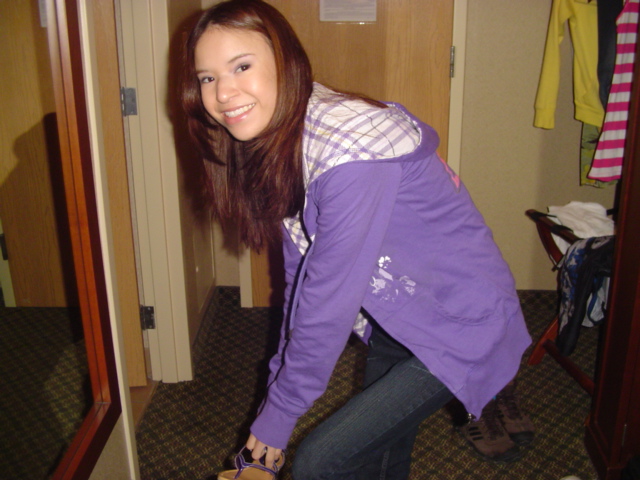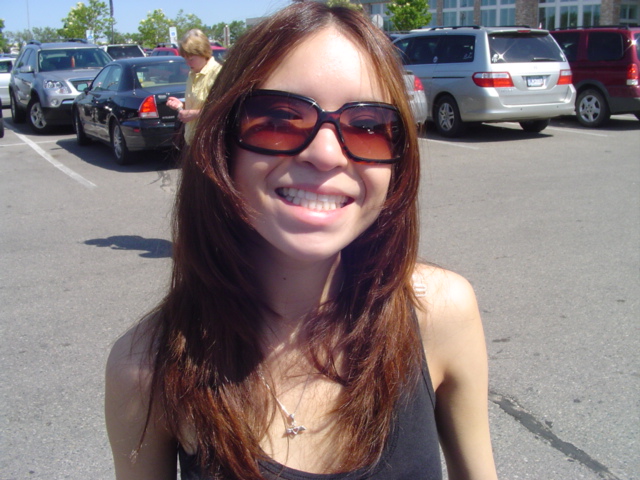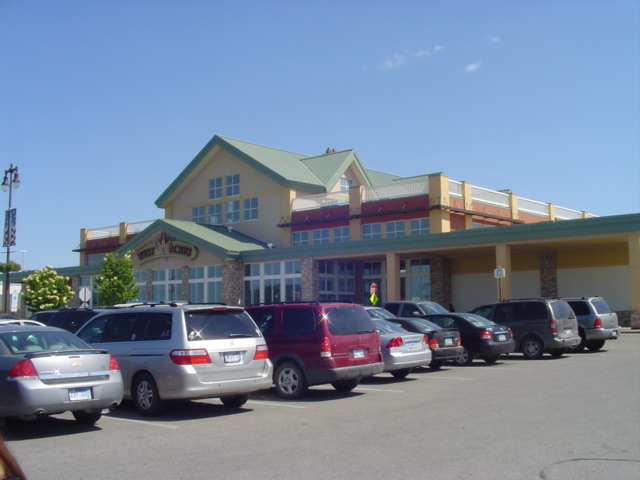 West Acres mall. It's huge, and wonderful. It's probably the best mall ever. It's not a lot better than Winnipeg's biggest mall, but I only get to go there like once a year and I don't get bored of it. Also I looooove Mrs. Fields' cookies.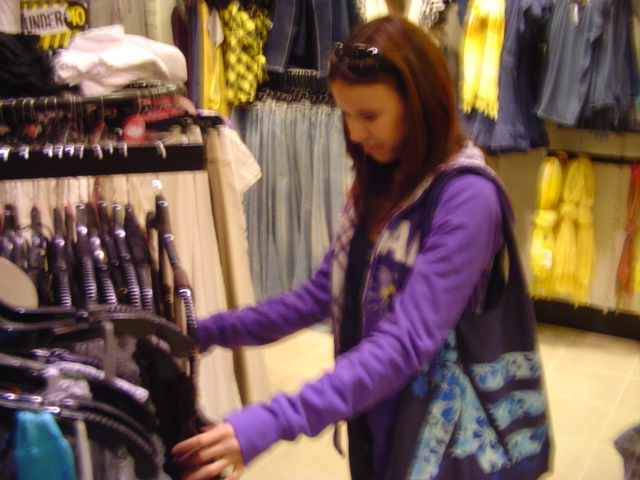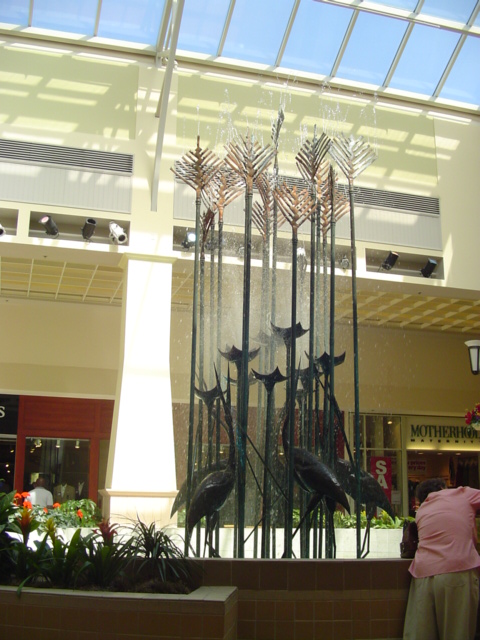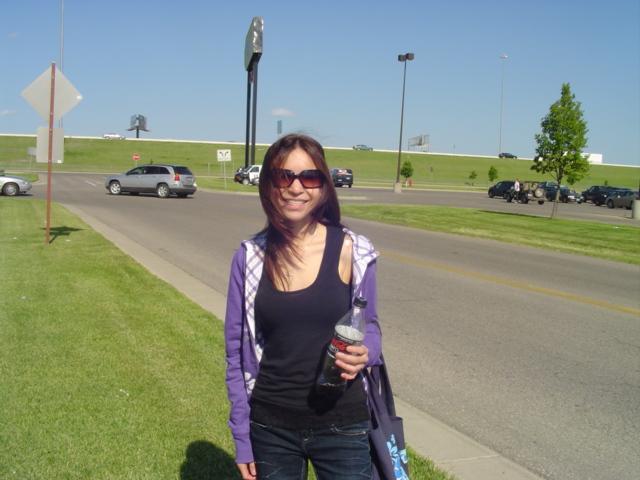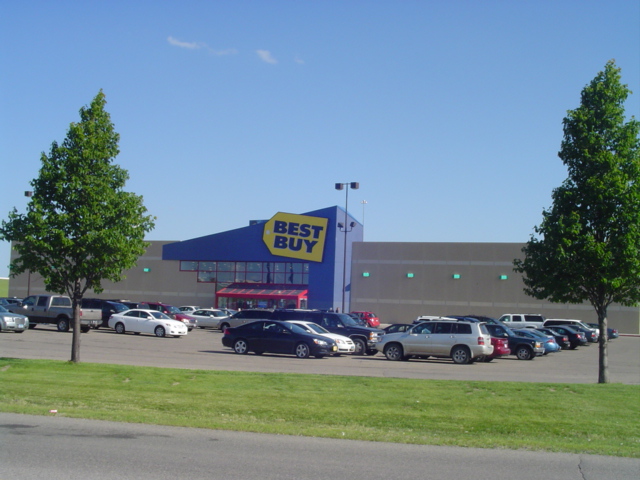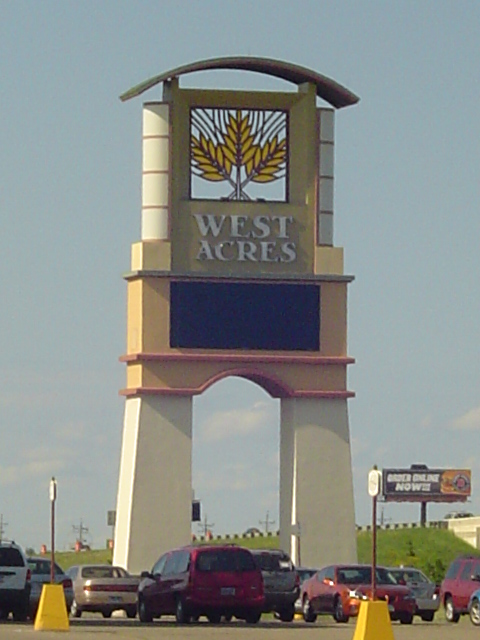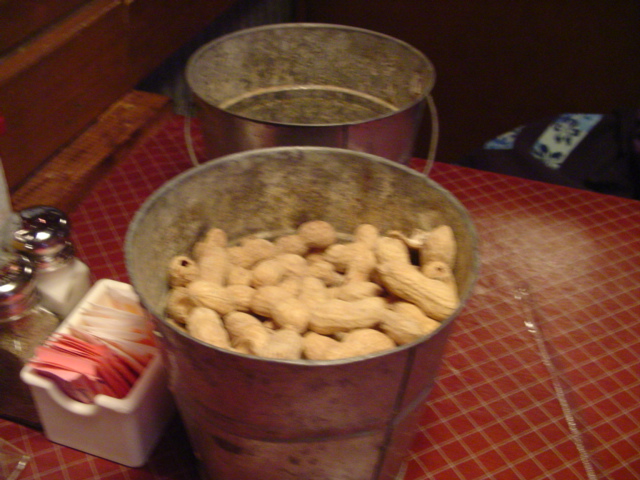 We went to the Lone Star Texas Grill on our second night. We'd never been there, but were pleasantly surprised. The steak I had was excellent (especially since I hadn't had a steak for several weeks at that point), and there was a pail of peanuts on the table to keep me busy while we were waiting for the food to come.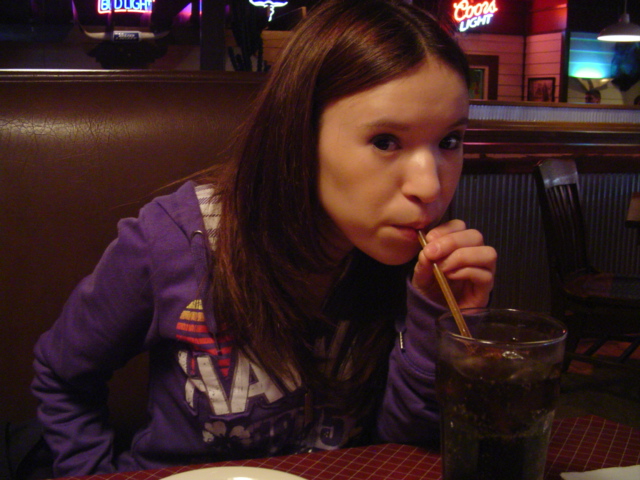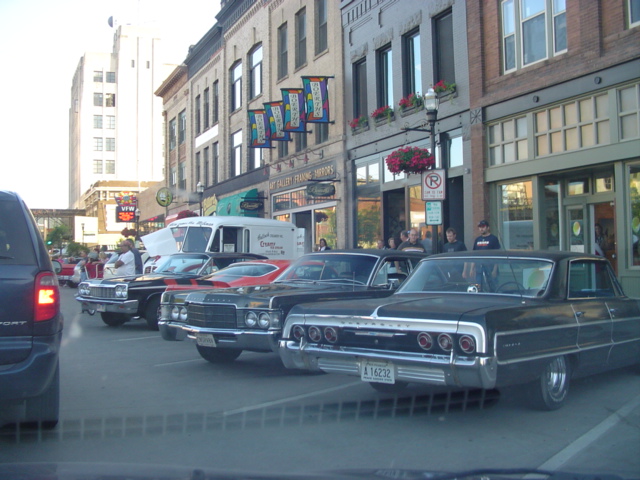 That evening we ventured over into downtown Fargo, and on our way back, we ended up accidentally driving through some sort of classic car show-off night. Don't know for sure what was going down, but we took a bunch of pictures.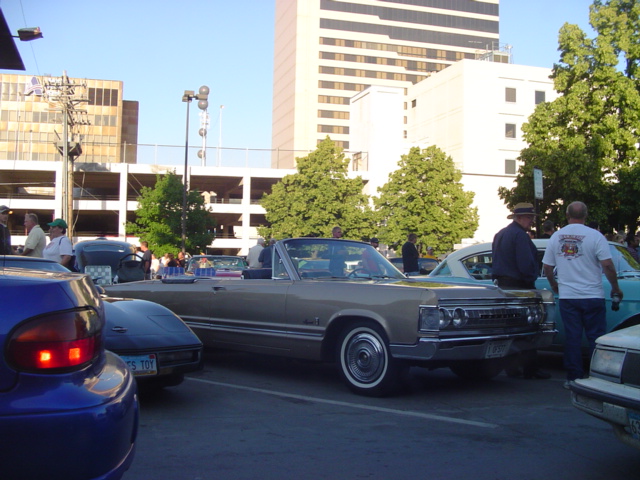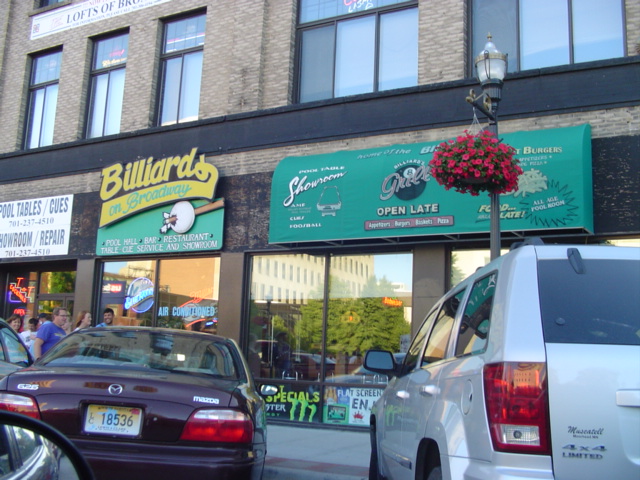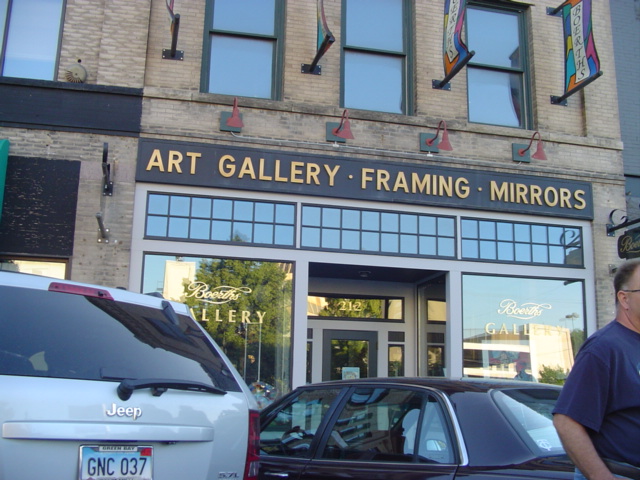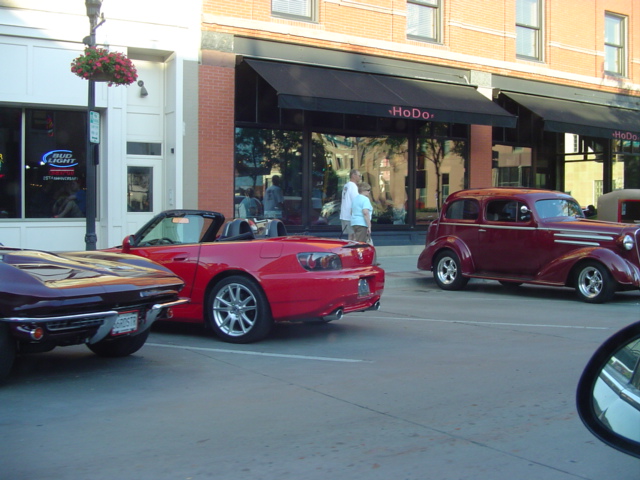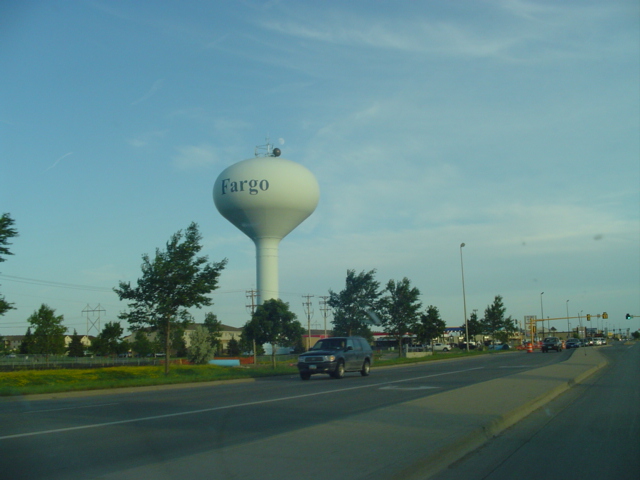 I used the Fargo onion to determine that we were going the right way on the way back into the hotel/shopping part of the city.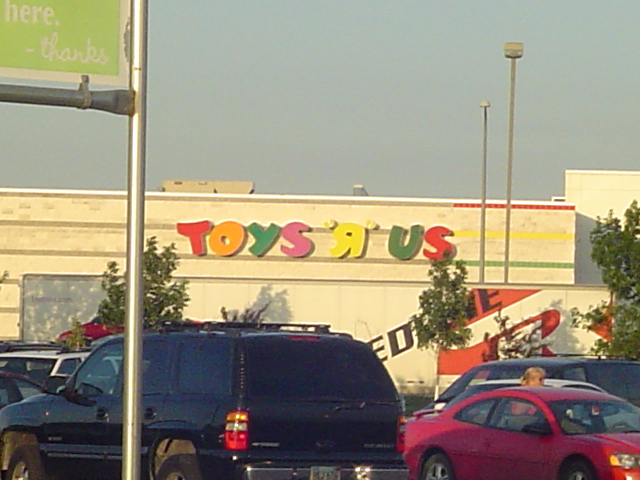 I guess it's just out of habit that I keep taking pictures of the Fargo TRU. We didn't go in this year, but it looked just as sad as ever on the outside.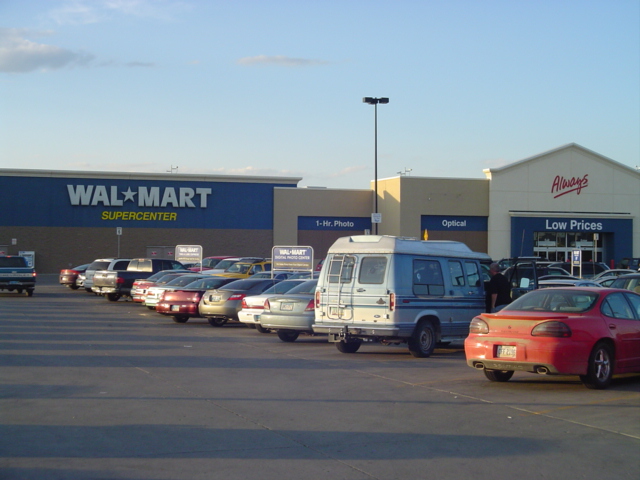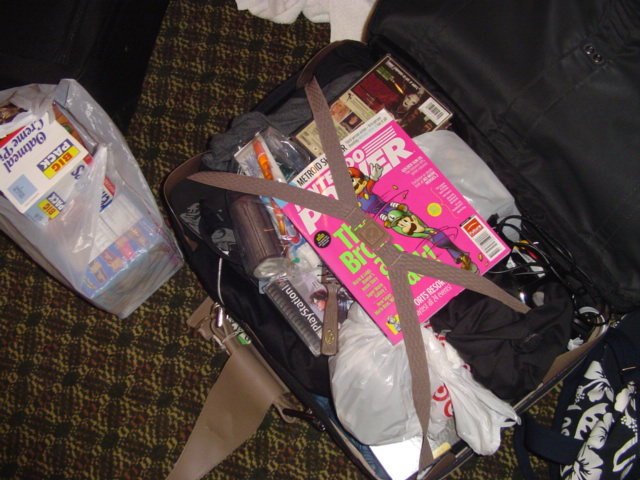 All packed up! I don't subscribe to Nintendo Power anymore, but I felt like picking up an issue for old time's sake. This one was the perfect candidate, because the only things I really want to read about are the new Mario & Luigi game and Wii Sports Resort.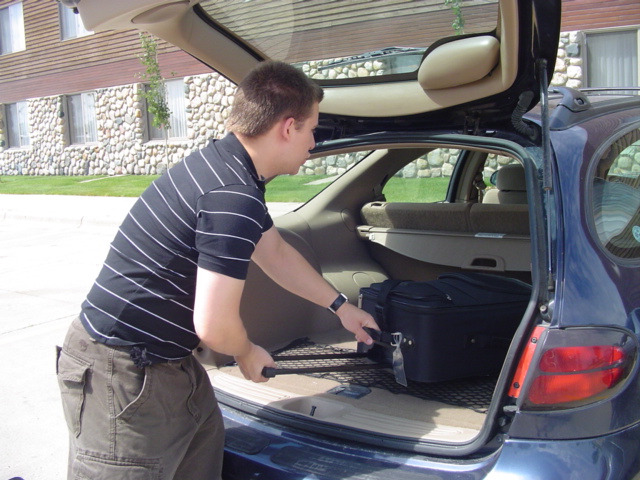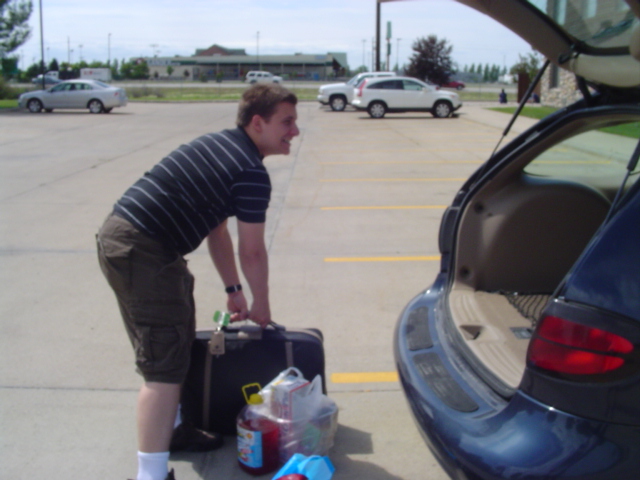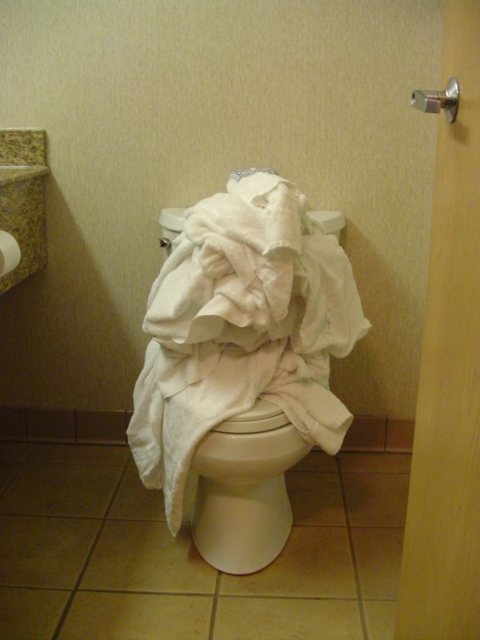 This is how many towels we used over the course of two days.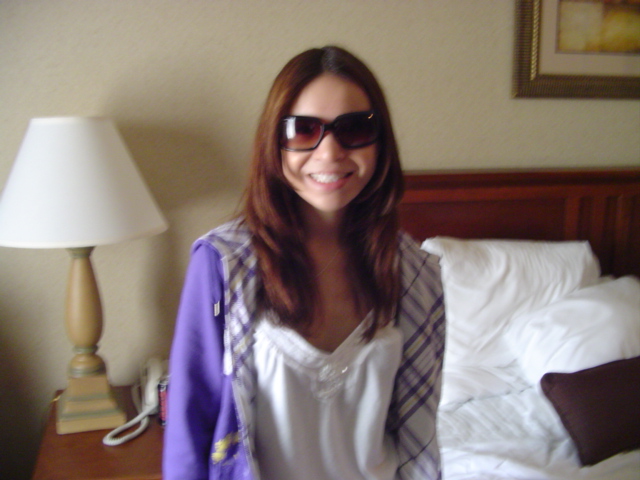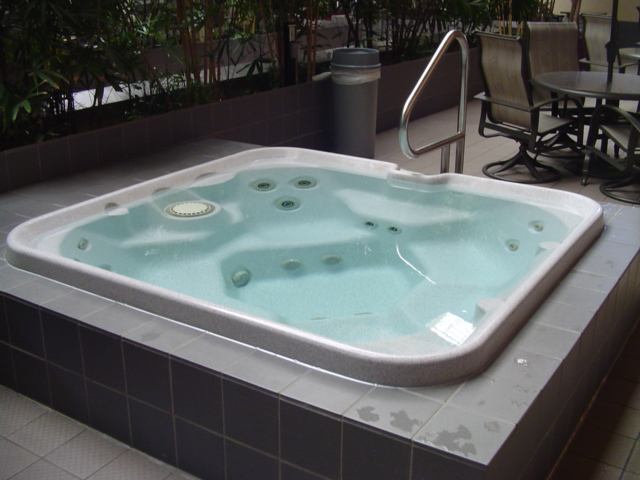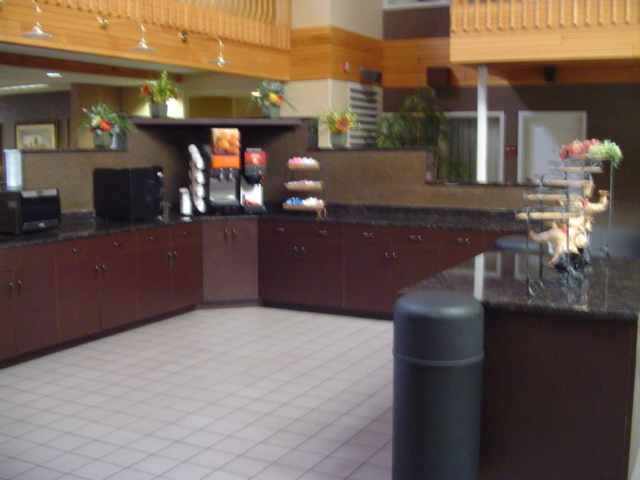 I'm going to miss that wonderful continental breakfast buffet. It's really the highlight of all my best hotel stays.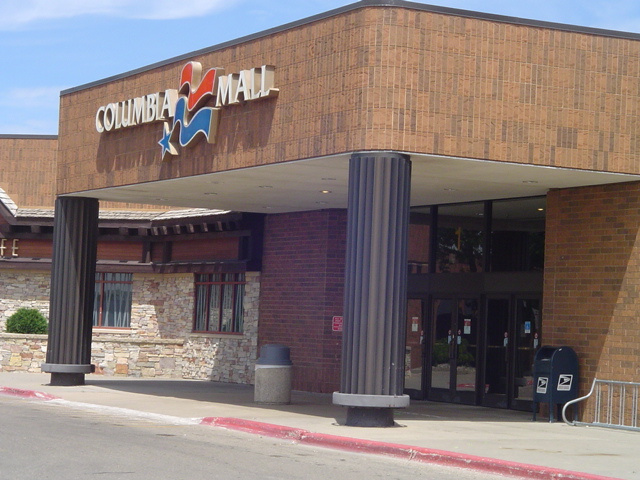 On our way home we stopped in Grand Forks to investigate the Columbia Mall among other shops. It's just as boring as ever, if not moreso because they don't even have the cookie place in the food court anymore.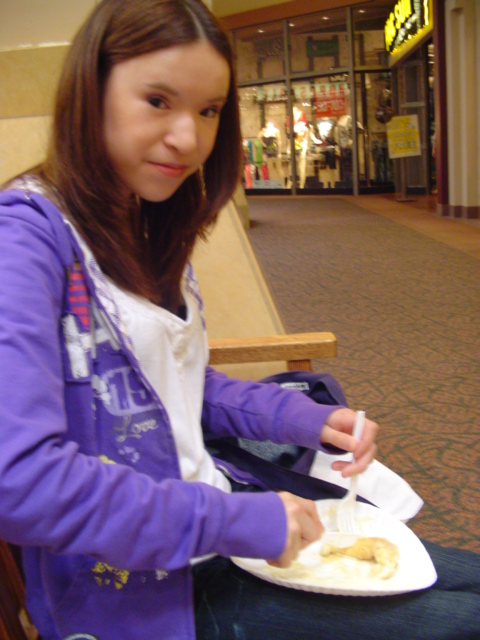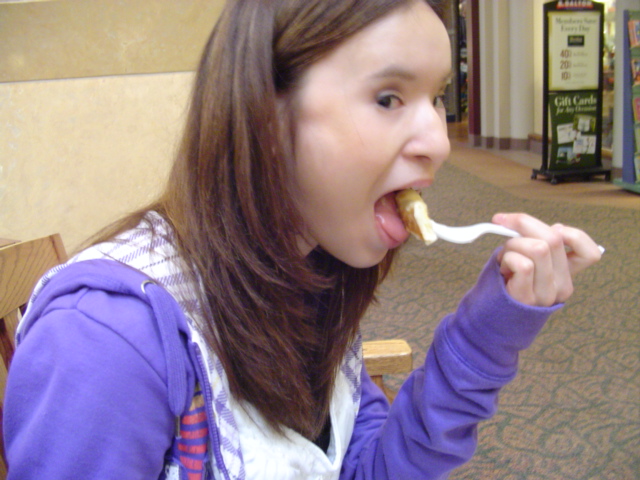 Evidence that she does eat.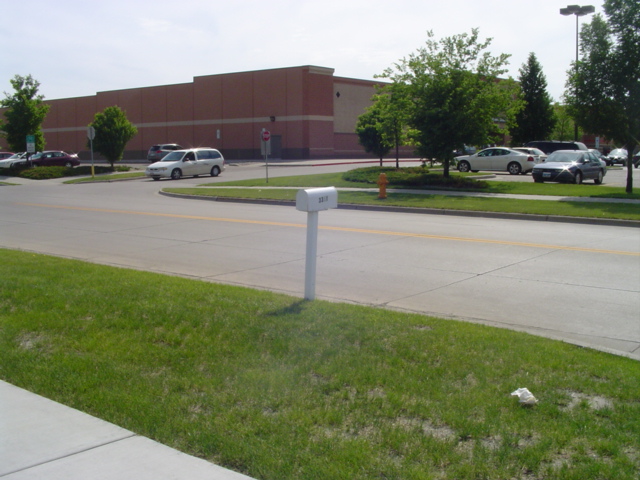 There was a completely random mailbox on the side of the road nearl Kohl's. I felt that I should capture its soul incase it disappears between now and next year.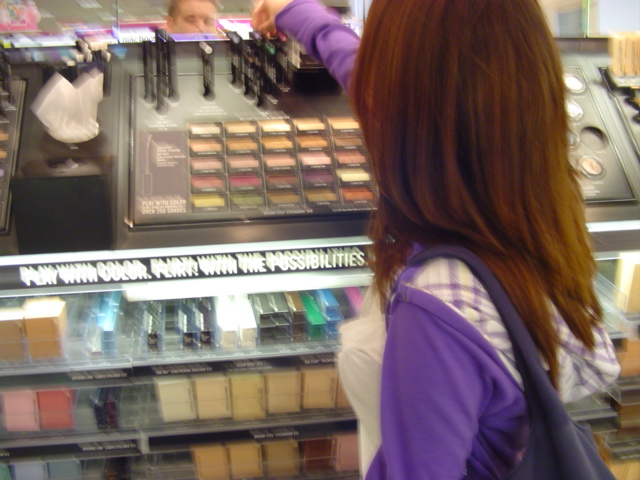 This makeup is all blurry! Let's go somewhere else.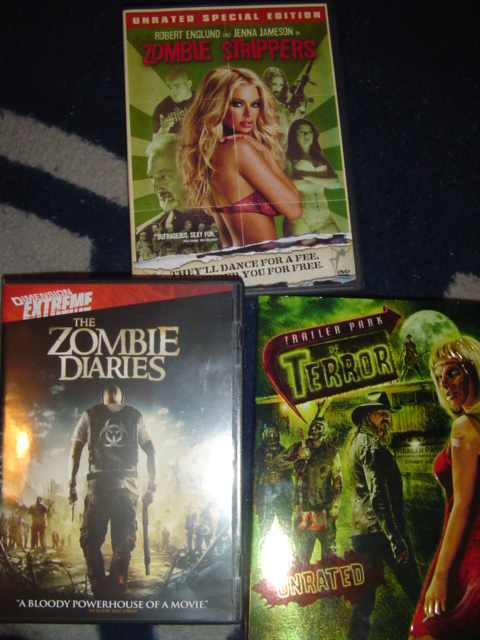 I bought these movies at Best Buy. Zombie Strippers is pretty hilarious, Zombie Diaries was disturbing, and Trailer Park of Terror-though I expected the most from it-was merely okay.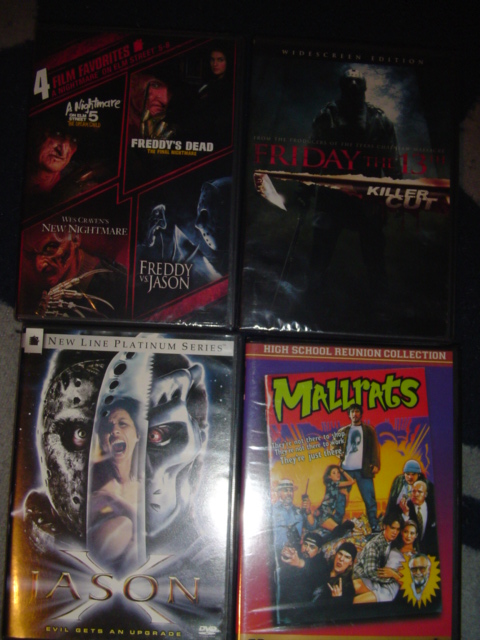 No, I did not buy Friady the 13th twice. I don't know how it got into this picture. On the other hand, Jason X was five bucks and was the last missing piece in my collection, and the Elm Street four-pack was $10 and completed its own collection. Mallrats I couldn't understand why I didn't already own.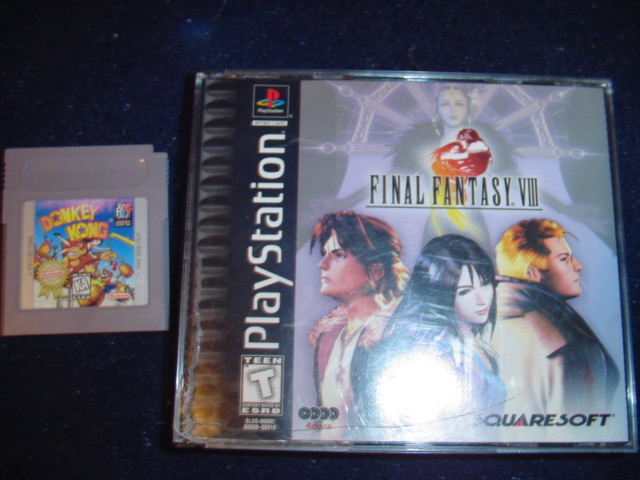 We hit Rock 30 games on the second night, and I picked these up there. I have no idea why in God's name I had sold Donkey Kong, as it is one of the greatest original Game Boy games ever, and FF8 I own on PC, but would rather play through my PS2. I will not say how much I paid for either of these items. I will say that one was just a little more expensive than it should have been, and the other was hideously overpriced. I'll let you come to your own conclusions.
And that's pretty much it. Following in the general spirit of this "article", I really don't have much more to wrap up with, so I'll leave it at that.
~FIN