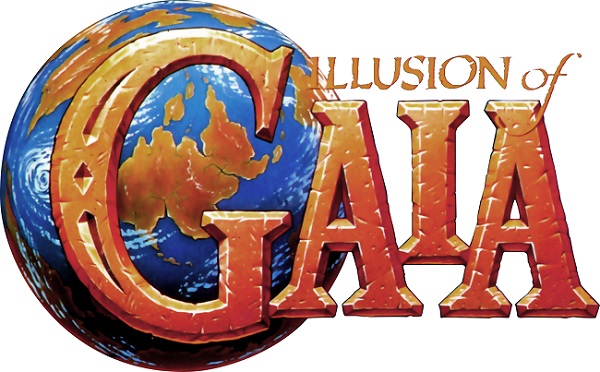 For me, there are a number of video games that I often find myself reminiscing about because something has triggered a pleasant memory that is attached to them. Most of these games are old, played in my youth, that I have never gone back to replay. One of the most prominent in my memory is Illusion of Gaia, the middle child of an SNES trilogy by Quintet. Though it's not your typical middle child. Gaia was far better known than its older brother, Soul Blazer. And its younger sibling, Terranigma, was never formally released in North America.
Gaia's notability is mostly in the fact that it was published by Nintendo, and as such was pushed rather heavily in Nintendo Power. Yet despite this, its siblings seem to be talked about much more often by retro game enthusiasts. Soul Blazer has been christened a hidden gem, and Terranigma's cachet is being one of those SNES RPGs we never got, which automatically makes it more sought after in the age of the internet. And so, good ol' Illusion of Gaia often gets forgotten these days, because it was the one of the three that wasn't forgotten in its own time.
But I haven't forgotten it. I mean, obviously. In fact, it's spent a lot of time in my active thoughts in the 20+ years since I first played it. A game that left a lasting impression on my impressionable young mind. Most of this, I attribute to the fact that it was a fantasy RPG that used famous locations from the real world, and had a rather mind-blowing plot twist at the very ending. And so, since these elements were burned into Li'l Ryan's brain, any time they come up in real life, they trigger memories of Illusion of Gaia.