I like that Nintendo sends out little summaries of your gaming statistics at the end of each year now. Well, I don't like seeing the actual figure of hours I've wasted on video games, but I'm a big fan of data! Unfortunately, their 2021 website is a little less printscreen-friendly than it was in 2020, so you only get to see the highlights: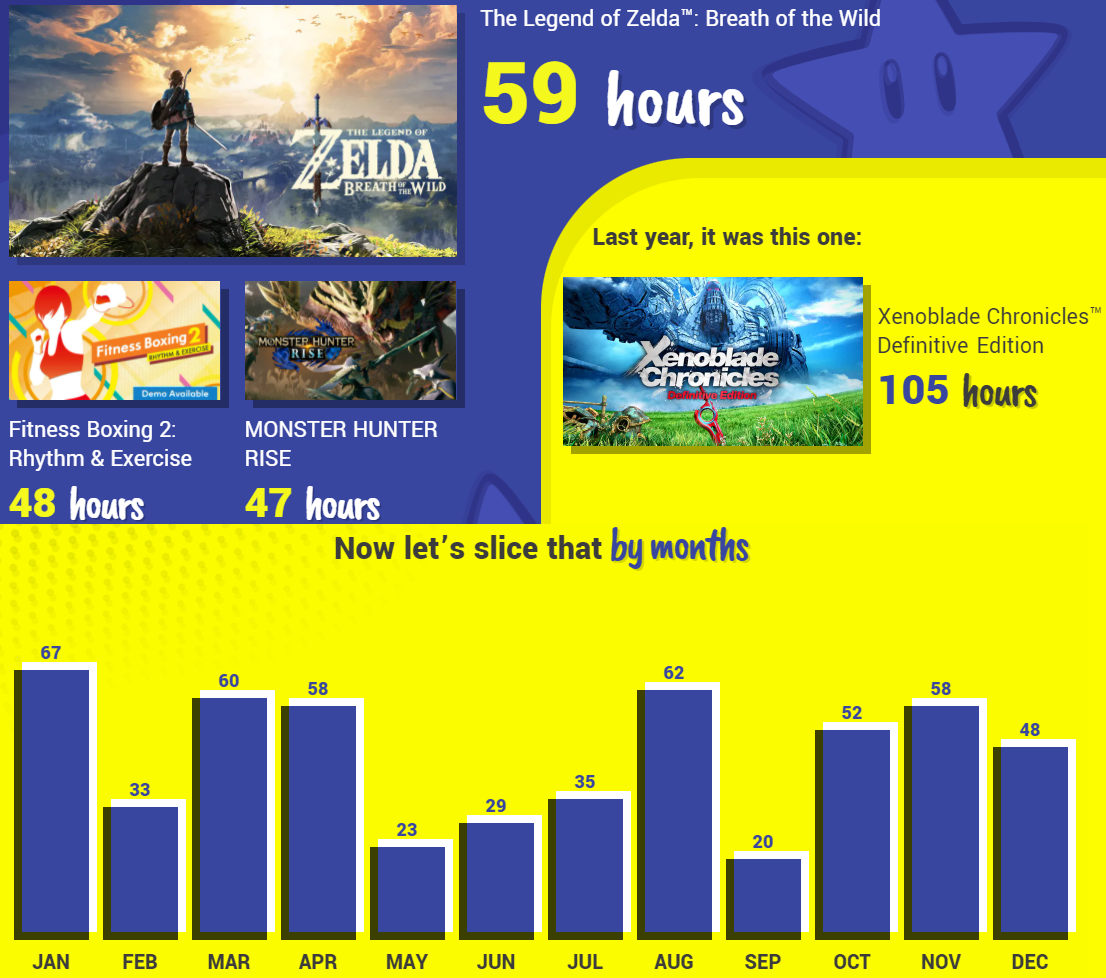 Keeping in mind that this is only effective as of December 14, so we can probably add another 10 hours of Breath of the Wild on there (nice).
Otherwise… shocking revelations! 48 hours of Fitness Boxing 2 is fine, but it should have been double that, in my opinion. I've really been slacking off as far as exercise goes, but it's just so hard to care, you know? 47 hours in Monster Hunter Rise is nigh unbelievable to me. I typically log between 200-300 hours in any given MH game, and for my money, Rise is the most fun game in the series to date. So what gives? Probably too much Zelda.
The January spike would have been due mostly to Picross S4. March was when Monster Hunter hit, but I also spent what felt like forever playing Pixel Puzzle Makeout League. April was all about Ys Origin and Picross S5. August saw high numbers thanks to the plodding The Legend of Zelda: Skyward Sword. I spent a lot of time in October playing all of the games in the Castlevania Anniversary Collection, and it's safe to say that November and December were split between Breath of the Wild and Pokémon Shining Pearl.
How many of those would I have remembered if not for my handy-dandy month end posts? Fewer than you might think!