I'd like to say that I've really missed going to concerts during COVID times, but I really go to all that many concerts to begin with. At least one a year, I'd say, which could seem like a lot to some, but I think there's definitely room for improvement.
I also don't really miss concerts because I've checked off a lot of the most important boxes on my "bands to see live" list: Queen, Tesla, Matthew Good (twice), Joe Satriani, Dweezil Zappa. As for the ones that are still outstanding? Thrice, Tonight Alive, Story of the Year, TWRP… oh, and Band-Maid. We absolutely cannot forget Band-Maid.
Ever since the first time that YouTube randomly auto-played DICE for me, I've been more or less obsessed with Band-Maid. A hard rock group formed by five unbelievably talented young ladies, I don't think that it would be a stretch to say that Band-Maid is my second favourite band of all time (Queen will likely never be dethroned). Over the last two years, I've purchased all of their albums and followed them on all the socials and anxiously awaited every new song release. It's been a heck of a ride.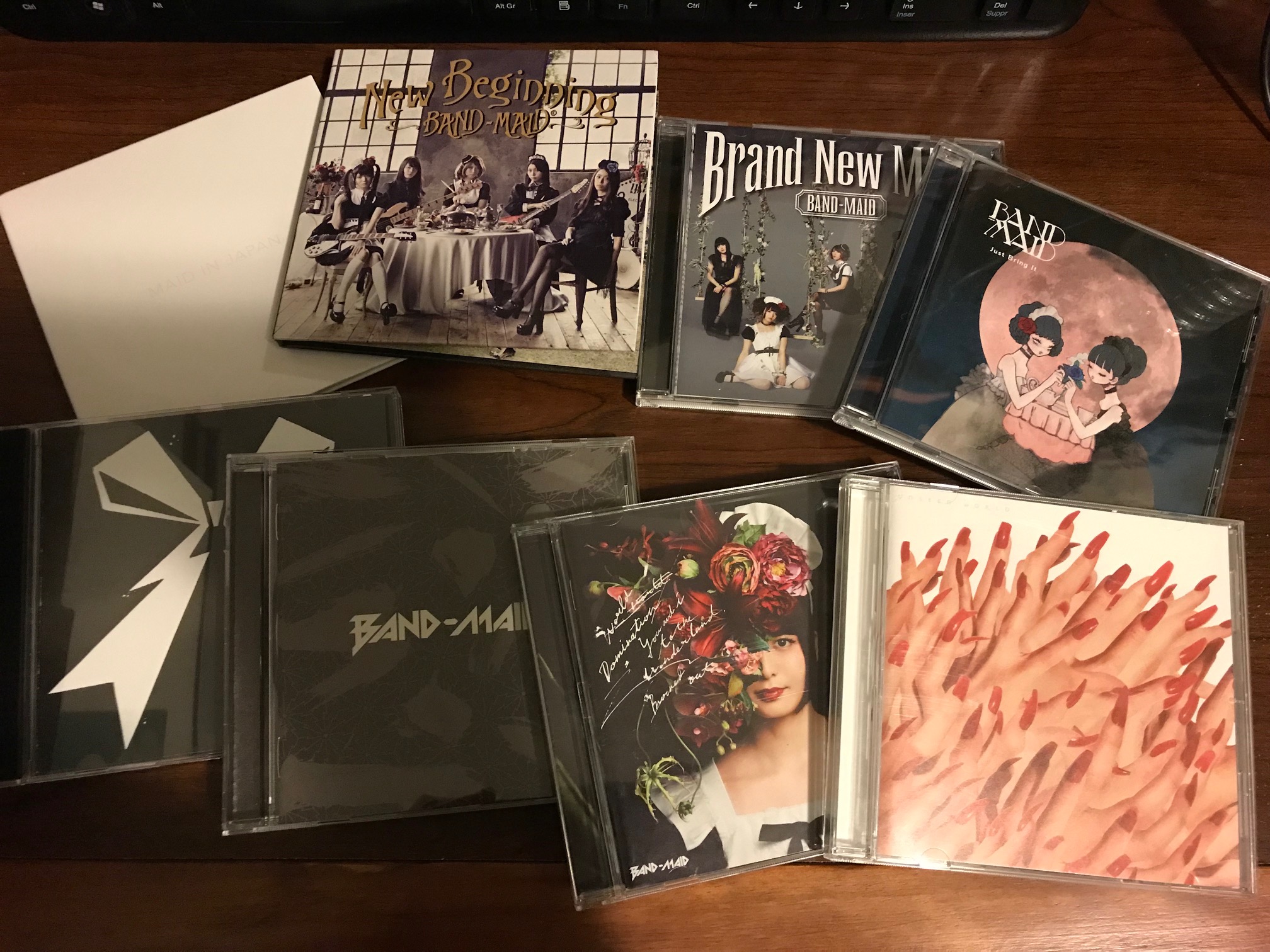 Unfortunately, I've also been living under the depressing assumption that I will never have the chance to see Band-Maid play live. For one, they're a Japanese band, which means that they're going to need some serious clout to do a tour that includes any venues even remotely near me. And they're just not quite that big. As far as I can tell, the only North American cities they've played in are LA and New York, and that was in the pre-COVID days.
Not that travelling for a concert is completely out of the question for me, but it just seems like a lot, you know? Plus, with the threat of Omicron looming over the globe right now, and whatever other COVID variants that come after it, I don't really want to travel at all, even if it is allowed. And, you know, I'm not flying to Japan on my own, and that's a big ask for pretty much anyone I know.
So it's seeming pretty unlikely that I'll attend a Band-Maid concert anytime in the near future. Which is sad, but at least they've published a lot of live performances online, so I can live vicariously through those for the time being. But I really would like, more than anything, to be able to actually go see them live. I'm not even exaggerating. If I could have any one thing from my 24 Days of Desire list, it would be this.