I don't know about you, but I sure as heck don't have any reading material that's holiday-appropriate by any means. There may be some good holiday novels out there, but in my experience it's all sappy dreck. So I don't know why I thought that this was a good idea.
Oh, wait! There's a faint glimmer of light in the darkness – comics!
Yep, I've pored over all the comics I own (which is not many, but probably still more than you would assume), and I've found… exactly one special issue. Well, it's something!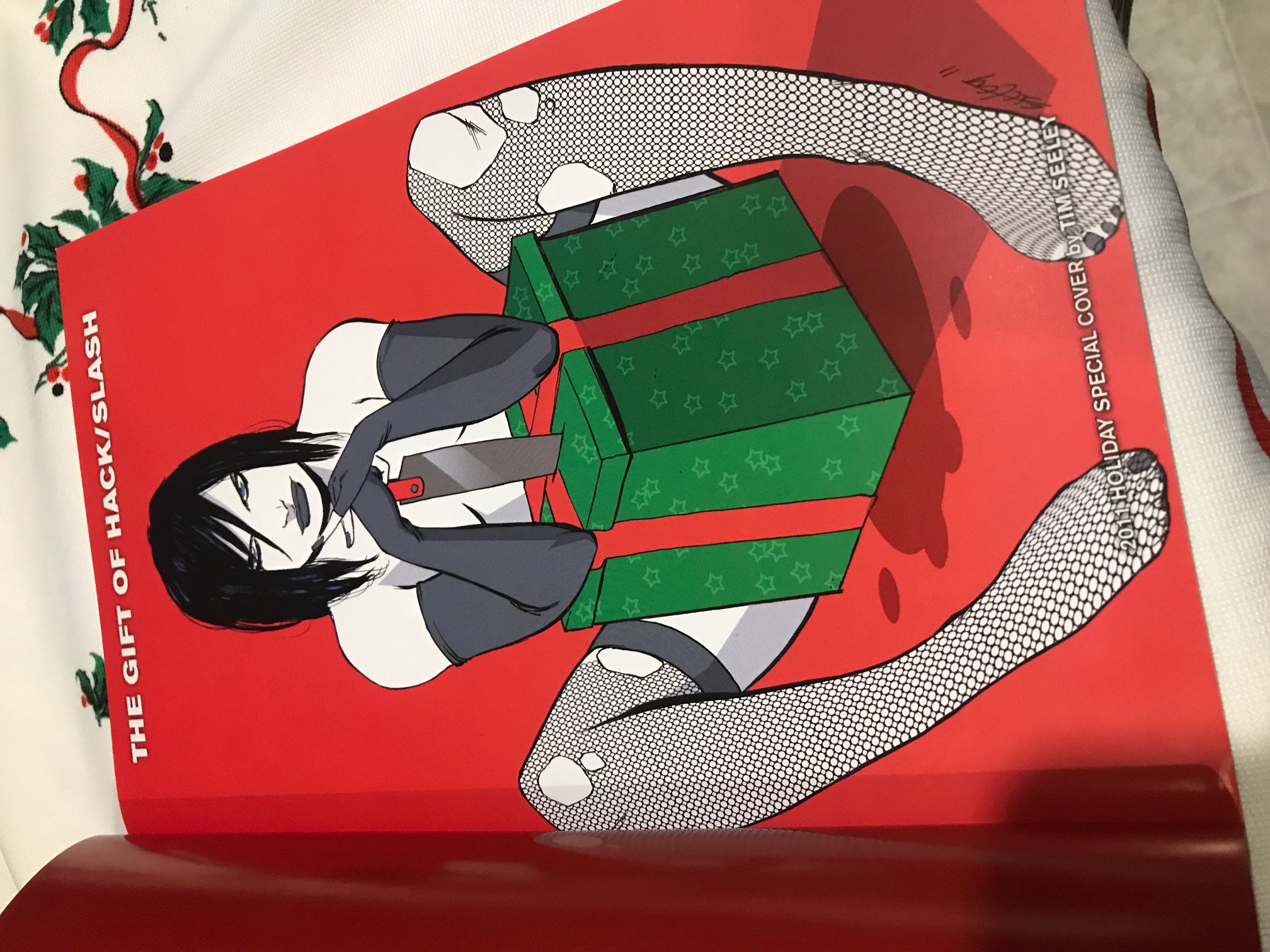 From Hack/Slash Omnibus Volume 4, we have The Gift of Hack/Slash. Now, you're probably not familiar with Hack/Slash, and honestly I wouldn't blame you for it. This is a comic series which -to put it very briefly- is about a duo of vigilantes who hunt down "slashers", which is a cute way of saying "villains inspired by horror movies". And also sometimes there are crossovers with actual villains from horror movies.
Truth be told, this isn't really even much of a holiday special. It's four pages long and you have to squint really hard to see any holiday-related meaning. It's all in that cover. And that's all I've got.
I did once win a more holiday-themed novel as part of a raffle prize basket, but I immediately gave it to my mom because it was clearly just shlocky romantic nonsense. And I do not tolerate romance in my shlocky nonsense.