I read another novel last weekend. That makes two weekends in a row in which I have read an entire novel. What is happening to me?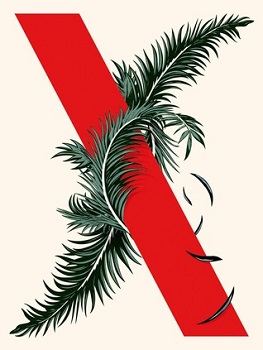 The most recent was Jeff VanderMeer's Annihilation, which is the first book in the Southern Reach Trilogy. I fully intend to read the next two over the next two weekends. I don't remember the context, exactly, but I purchased the trilogy because Matt Peckham said something about it on the now-defunct GameLife podcast that clearly affected me on some level.
As a strange twist, I have previously read another book by VanderMeer: Monstrous Creatures: Explorations of Fantasy through Essays. Which is not a novel, but rather a collection of essays about cryptids and other fantastical animals. This is a twist because my choices of literature are so impulsive that I haven't ever felt the need to explore a particular writer's greater oeuvre.
Although, to be fair, a significant portion of the books I've read in the past decade have come in trilogies. So there's that.
Back to Annihilation! It was just excellent. I don't want to say too much about it because the mystery and suspense are key tenets of the novel, but it was wholly unlike anything I've read before. I highly recommend checking it out, and I feel certain that the next two Southern Reach books will be equally, if not more, enjoyable.
I think that the only thing that I had a problem with is that I had a very hard time picturing the events in my head. This issue lies not with the writing, which is perfectly good at building a scene and describing events, but rather with my brain, which has a certain lack of focus. It makes reading a bit of a chore, as my mind will often drift off and I'll find myself having to re-read up to an entire page. But as far as visualization goes, I often found myself wishing for a film adaptation, simply because I would love to actually see this world (although parts of it will be literally impossible to recreate on film). I can't help it, I'm very much a visual kind of guy. Ask anyone who has ever tried to teach me anything without flashcards.
Oh, guess what, there's a film adaptation coming out next February. Hooray! I've missed out on a lot of movies that I've wanted to see over the last couple years, but this will definitely be one that I see on opening night.
As an aside, the fact that this is all lining up so nicely makes me a bit salty, because the Five Nights at Freddy's movie has apparently gone through the film version of development hell and has got me wondering if it'll ever be real. Oh well. Win some, lose some.