I know almost nothing about Phineas and Ferb or Disney Infinity, but a big ol' wave of déja vu rolled over me when I saw this pre-order card at Best Buy a couple weeks ago.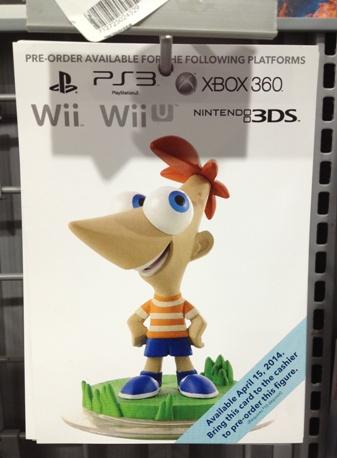 For whatever reason, this figurine (which I later confirmed is in fact Phineas) reminds me very strongly of the official Ness figurine.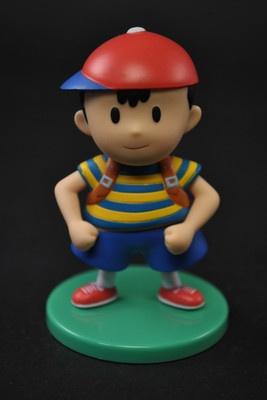 When you sit the two next to each other, they aren't really all that similar, but they do share a bunch of traits. The striped shirt, blue jeans, and green base. Big heads topped with something red (Phineas' hair and Ness' baseball cap). You can see how at a glance, I could have been mistaken and had one of those "Bluh?" moments.
That's all. Just a funny observation today.