Autumn is just around the corner, and that means that food-selling companies everywhere are starting to roll out their pumpkin spice menus. Tim Horton's is no exception, and they have a pretty huge assortment of seasonal goodies, most of which are in fact, pumpkin spiced.
The only thing I've tried is the pumpkin spice dream donut, and that's probably the way it's going to stay.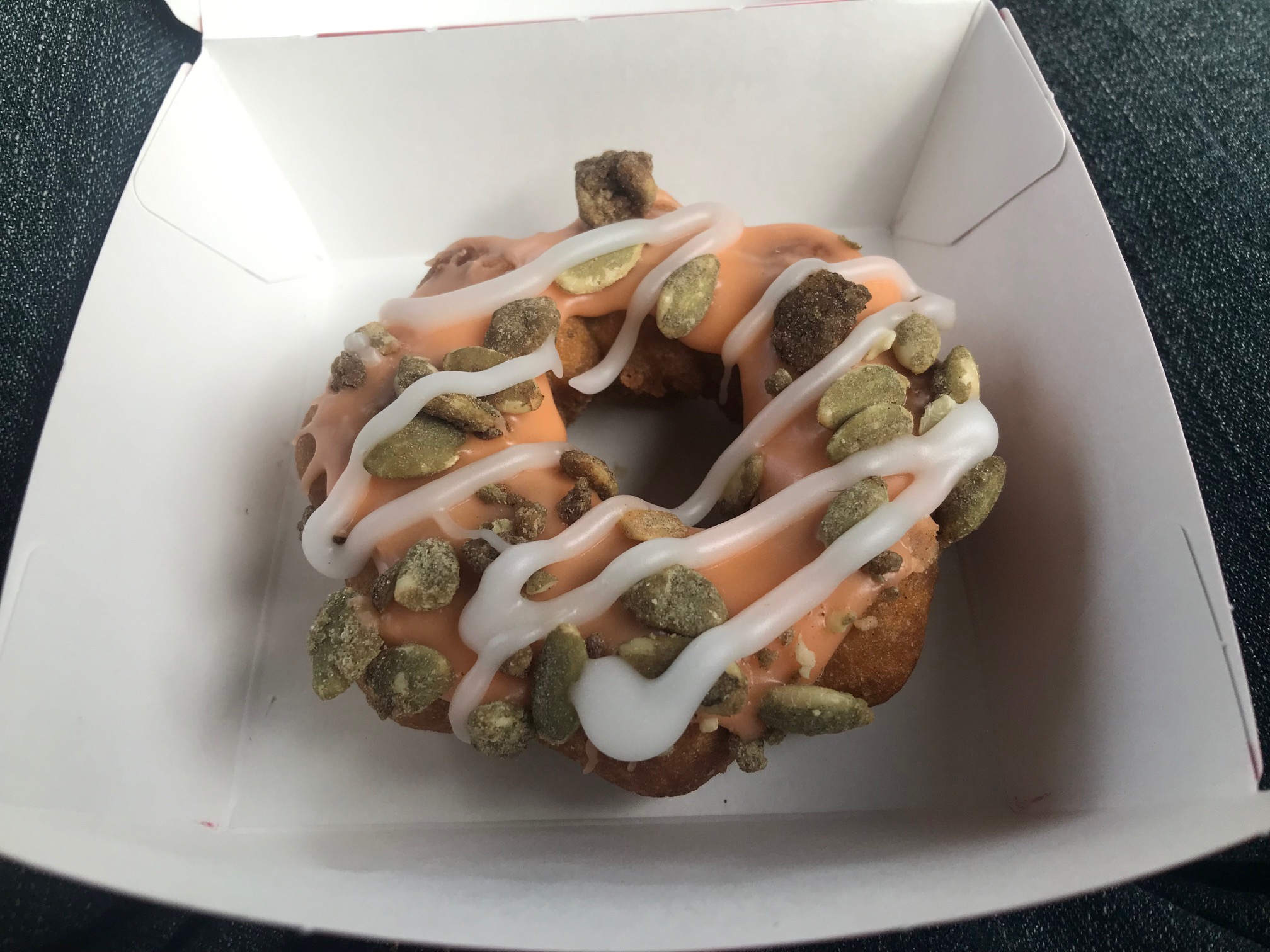 This is a pretty big departure from the usual "some combination of cinnamon, ginger, and nutmeg" that usually comprises any kind of pumpkin spice flavouring. This donut has actual pumpkin seeds on it! Wild! And it's quite delicious, but that's not why I'm writing about it today.
Did you know that pumpkin seeds are edible? I didn't! Every single jack-o-lantern prep I've ever been part of, or even just witnessed, had the seeds removed from the pumpkin and thrown in the trash. And, okay, maybe they're edible but gross, so people just chuck 'em in the bin. But that's not the case! They're really friggin' good! I don't know if Tim's has worked some kind of black magic on their seeds to make them as delicious as they are, but holy smokes I've never eaten a seed that satisfied my palate the may that those pumpkin seeds did. Pumpkin seeds are definitely something I'm going to be investigating further as a potential snack.
Also, I didn't notice it before, but doesn't that icing drizzle look like hot glue? Like, the fact that it's not completely opaque is really weird to me. Or maybe it's just a trick of the light, I don't know.