There are a lot of things to say about the newest game in the Pokémon series, Pokémon Legends: Arceus. Alas, those things will likely have to be said by others, because I only want to talk about one very tiny aspect of the game today.
In this game, there is a character named Beni. He runs the Jubilife Village's restaurant, and apparently makes a mean potato mochi. His potato mochi is so mean, in fact, that every time you complete a task in the story, your character and their friends go to the restaurant to celebrate and stuff themselves with it.
Being an uncultured North American hermit, I was completely unfamiliar with the concept of mochi before I started playing this game. I'd heard the word before, and I knew it was something you eat, but I didn't really know what it was. I didn't have a clue if it was traditionally made with potato, or if the potato variety was special. It was all a big mystery to me.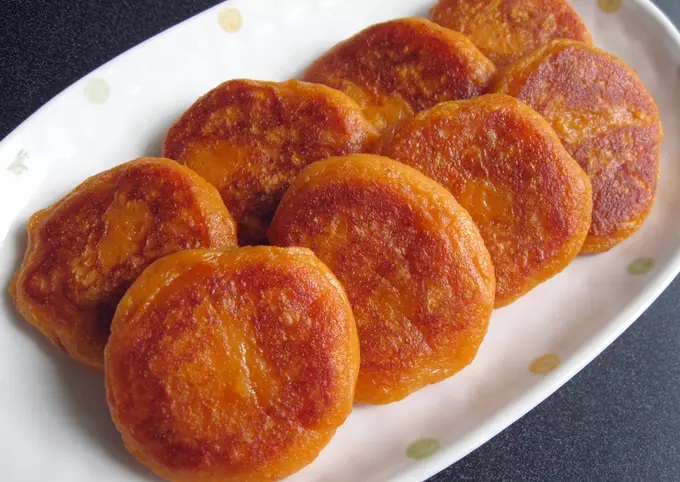 The image above is what sweet potato mochi is supposed to look like.
The image below is how my sweet potato mochi ended up looking.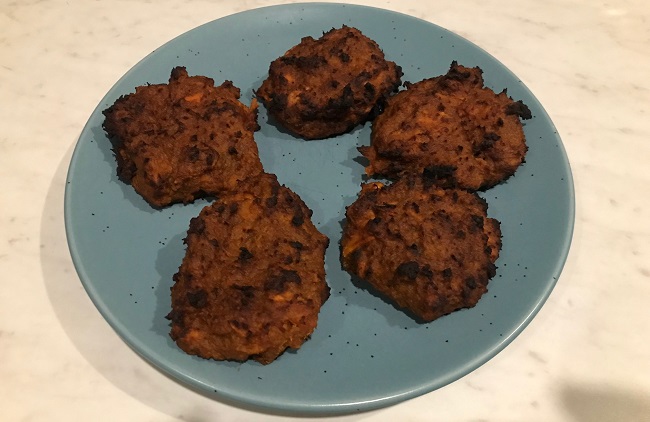 There are a few caveats here! Firstly, I am an inexperienced sweet potato masher. Part of my problem is, I think, that I did not mash my potato adequately. Hence why it's all lumpy and weird-looking. Secondly, you're supposed to fry mochi in a frying pan with oil. I used my air fryer with no oil. You see why they didn't look so smooth and evenly cooked? Lessons learned!
On the bright side, while my abominations don't look appetizing in the least (I would give them an F for presentation), they were actually quite delicious! A-, in my book. The only real problem is that I used a little bit more soy sauce than I should have. I used the amount that the recipe told me to, but that's too much soy sauce for my personal preference. I knew that, but I did it anyway.
I also chose to use sweet potato instead of regular potato because… that's what I keep on hand.
If you're interested in giving potato mochi a whirl, just pop it in the Googler and take your pick of the six million recipes available. This is the one that I used as a base, although I obviously made a few tweaks. Artistic license and all that. Next time I'll probably try to follow it a little closer. I guess it makes more sense to learn the basic recipe before you go trying to do your own spin on it.