Living in a tiny condo with very limited storage space, I've had to scale back pretty significantly on how many holiday decorations I have. I'm down to one big plastic tub each for both Halloween and Xmas – a far cry from the much more plentiful decorations I had when I owned a house.
I don't know how this really relates at all to my topic for today, but that's the intro I wrote. It's somewhat related, but not really enough to be an actually good introduction. I'll keep it anyway because I'm a crap writer and I want to make sure that people know that.
Anyway! Today's goal is to root around your living space, find some craftable materials, and make yourself a new holiday decoration. Me, I've got a big pile of cardboard, some coloured construction paper, a bag of cotton balls, and a sharpie. What could I possibly be playing at here? It doesn't at all seem like I've pre-planned a very specific project for this blog entry. No, sir.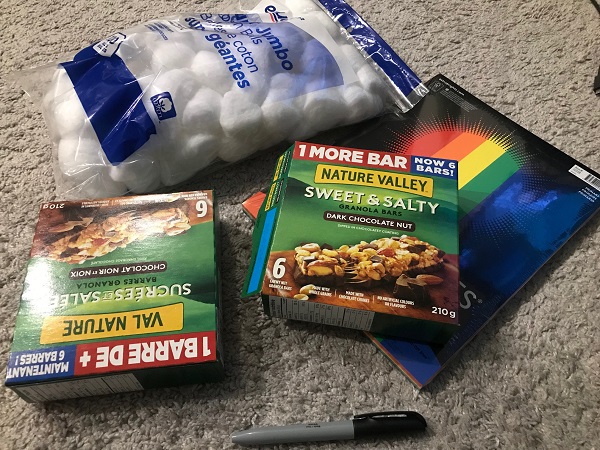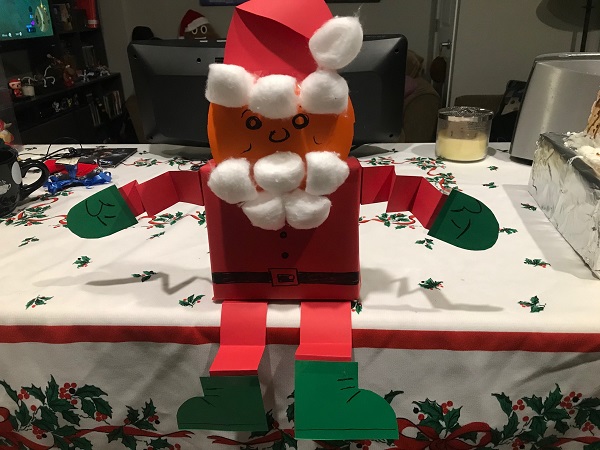 It's Cardboard Santa! Golly gee! How incredible!
All goofing aside, I had a lot of fun with this. I haven't done crafts since grade school, so it was something completely out of my wheelhouse, and it's fun to do different things once in a while. As long as they don't require very much in the way of time or financial commitment, of course.