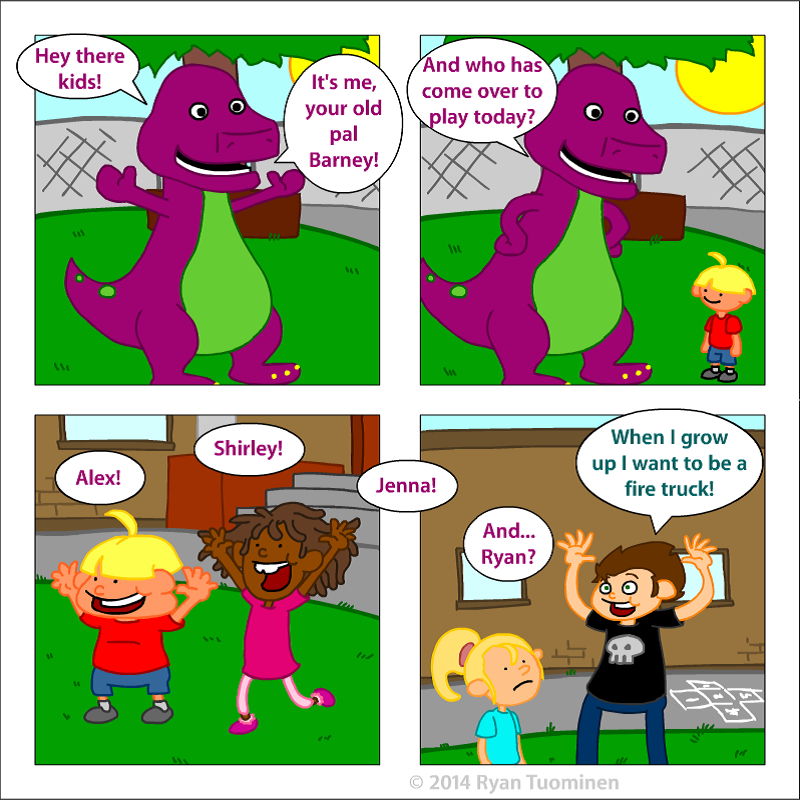 I haven't drawn very many comics since Coozy For Hire died, but I'm going to have to say that this is by far my favourite. Just the fun, goofy look of it is enough to put a big smile on my face. Also, I find it hilarious when I make my alter-ego look/act like a big doofus, so this is like the crème de la crème.
I would like to do more "Ryan On TV" comics, but I really don't have any other solid ideas quite yet.
Note that this is the first RWFF that isn't based on actual events. Though it is based on a one-liner that I like to trot out whenever I'm given the chance. Which is rare, since it's not often that you get asked what you want to be when you grow up if you're already a grown-up.
Also I posted this on Facebook ages ago, so it should be old news if you follow me on there.