You know what's really weird? When I play air guitar, I play left-handed, but when I play on a guitar or use any object as a mock guitar, I play right-handed. Odd, no?
I think that's pretty much it. Would you think less of me if I told you that the trailer for "The Devil Wears Prada" got my attention? Cause I'm feeling pretty bad about it.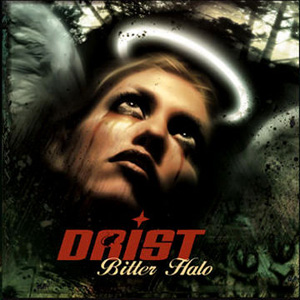 you know, while I'm here I should probably get the ol' Band of the Month post out of the way. Better sooner than later, ya know? This month's band is a rather small-time group out of San Francisco called Drist. They seem to be on their way up, what with being featured in both Guitar Hero games, and just generally increasing interest from the public. I myself only know a handful of their songs, but I'm very eager to hear more. Oddly, my favourite song is a cover of Depeche Mode's "Stripped," which is far more energetic and face-melting than its source material. Not necessarily better, as the original is quite charming in its own way, but downright awesome all the same. Their submisison for Guitar Hero – "Decontrol" – is also incredibly awsome. Anyway, they've built themselves some notoriety in punk/metal circles, and you're probably more likely to have heard of them than most obscure bands I blog about. Definitely worth looking up if you like your music hard, fast, and loud. Good luck with that though. Their MySpace page would be a good place to start if you are interested.