Well, I did a thing yesterday: my fifth ride in the Cerebral Palsy Association of Manitoba's Stationary Bike Race. I've become a big fan of this annual fundraiser, as it gives me a chance to hang out with some co-workers that I don't ordinarily see much of, or at all in some cases. While I'm typically not a very social person, I'm all too happy to be an active part of the team when this event comes around.
On the other hand, I really let myself go last winter, and despite having gotten into a very good (at least for me) and consistent exercise routine over the last couple months, I was not at all prepared for it. Basically everything below my sternum has been in pain since my ride. Yes, it's just 25 minutes of riding a bike, but it's 25 minutes of riding a bike as hard as I can. And this year, that was not very hard at all. Last year I rode 19.22km, and this year I came in just shy of 17. I am a bit disappointed, but in all fairness, I was in the best shape of my life when I rode last year.
Most of all, though, I'm very proud of the artwork that I made for my team!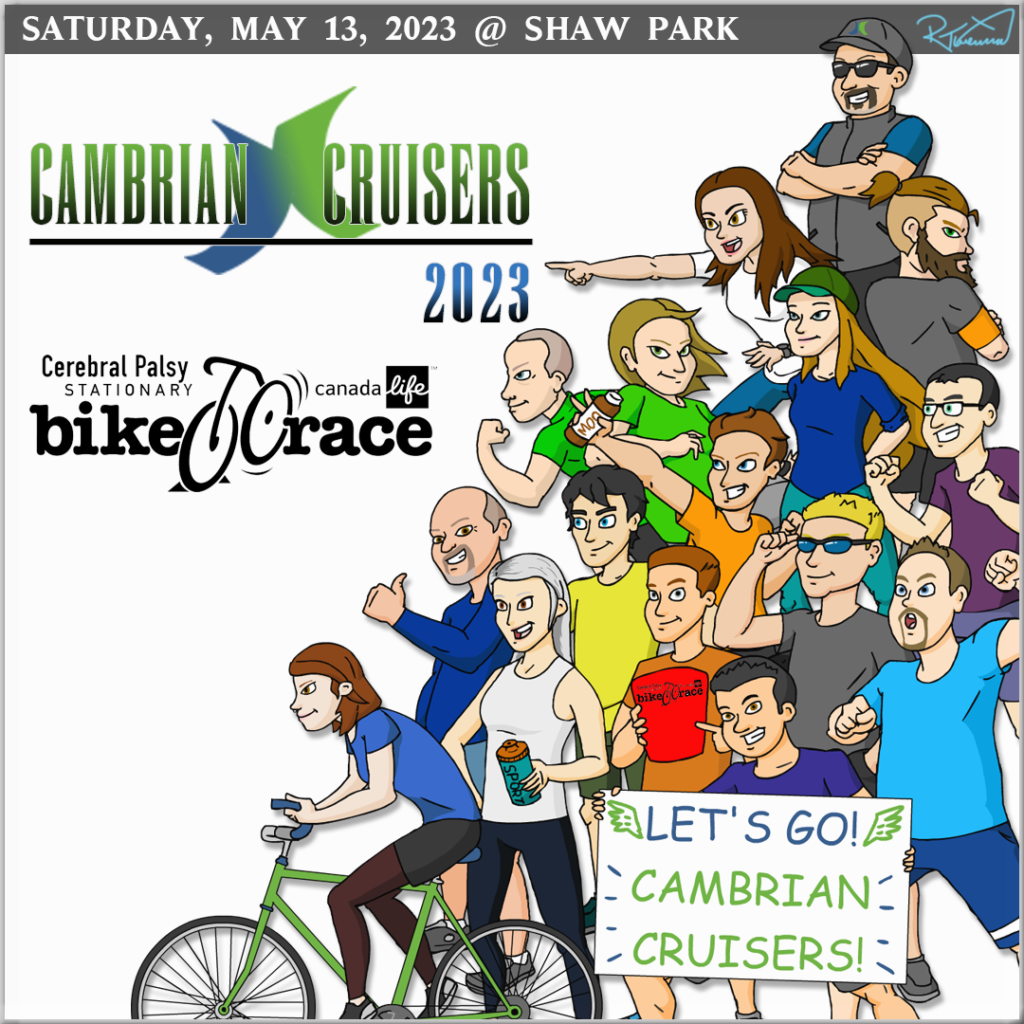 It was kind of a last-minute thing; I wasn't going to do it, but then a pretty girl told me how much she liked the piece I did last year and asked me if I'd do another so… call me a simp if you must. I spent pretty much an entire weekend on this thing, and all things considered, I'm quite happy with how it turned out. And my co-riders really liked it too, so that's wonderful! It's nice to get validation once in a while.