So I'm playing Ring Fit Adventure this morning, and I'm taking a moment to read through all the descriptions of the various food items that you can collect. Most of them are neat little trivia bits about each item, and I like learning things about foods. I get to caramel, and it says something along the lines of "a sweet confection made by boiling milk and sugar" and I'm like Hey! I can boil milk and sugar!
And that's how I came to make my very own home-made caramel for the very first time.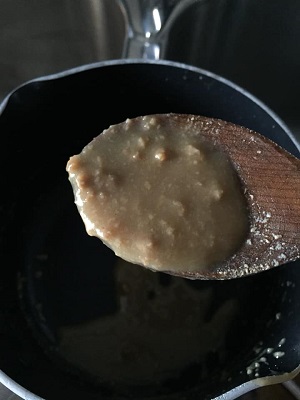 As you can see, it's not quite the right colour, and it came out a bit chunky. But it tasted really good! I put a bunch in my coffee and it was just like I was drinking an overpriced Starbucks beverage!
The thing I learned today, is that when you're making something for the first time, you should probably follow a recipe and not just wing it. It turned out well enough, because I've made sauces before and have a general sense of how it goes down, but imagine how much better it could have been! Next time. Next time I'll do it right.