I know, I know, just days ago I was bemoaning the sheer boringitude of the annual peppermint version of various places' hot chocolates and lattles. But that's not to say that I don't like them! I think that I've established many times already that adding peppermint to something is basically a surefire way to sell it to me. I think it's a great flavour, particularly when matched with coffee.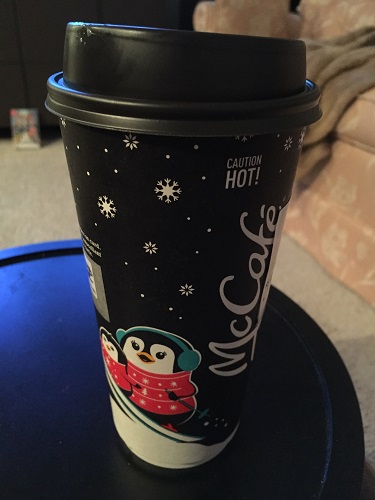 So today, I'll take a minute to honour this timeless classic. I didn't call it boring because I don't like it, I called it boring because it's so easy for companies to fall back on it instead of experimenting with other kinds of holiday variants. But it keeps coming back every year because it works. You can't take chances any more in the corporate world. You might lose money that way! Just keep doing what you know the mindless consumers will eat up.
Whoops. This isn't supposed to be a rant against capitalism…
Peppermint lattes! They're tasty!