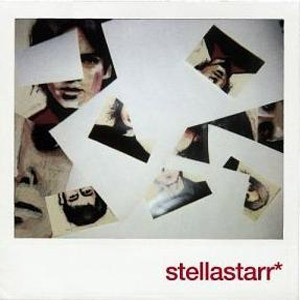 Ba-ba-ba-band of the Month time, everyone! It doesn't get any more half-assed than this one, either, so look out world!
I dunno. I guess stellastarr* is a pretty good band. They're an alternative punk group, and their lead singer has a really distinctive voice and style. While it's not the greatest act to ever grace this page, I think they've got an original sound and I like 'em.
Short story on this one. They've got a song on Tony Hawk's Downhill Jam. It's called "Jenny" and I quite enjoy it. For more reasons than one, I had to go and download the song immediately. In the end, I scooped up the whole CD it's featured on, and I've gotta say I liked what I got. I'd totally pick it up legit if I ever saw it at the Best Buy or something, because it's a darn good CD. Not something that everyone's gonna like, and I really emphasize that this time, but I'd suggest you give them a chance. It's different and I like it. "Nuff said.
I guess I should probably have researched the band a little more before I did this thing, but I just stared listening to 'em this week, and I usually pick up on band info slowly as time goes by. If you really wanna know more, go check out their Wikipedia page. For samples, head on over to Last.fm. I'm out.