June, much like May, was a month where I played far too many games, and as such, ended up with a lot of half-finished stuff on my plate. Most of the games that I did finish were either short new games or short replays. My goal for the year was to clear out some of my backlog, not to clog it up even more.
Doesn't help that I've got a few drawn-out and/or notoriously difficult games on the go here. I really need to remember in the future to only be playing one RPG at a time.

~ Now Playing ~
Mario Kart 8 (WiiU) – I wanted to skip this one, as I felt that I was done with Mario Kart. But it's like, the one game that the wife wanted, so we got it. And then I ended up loving it. Stupid Mario Kart, being so fun.
Shovel Knight (WiiU) – Sweet Jesus God, I had no idea how amazing this game was going to be. I mean, I pledged towards the Kickstarter campaign, so I had faith in it, but it's even better than I could have ever hoped. I did beat it already, but I'm playing again in New Game+, and probably another couple times for some cheevos. I really love this game.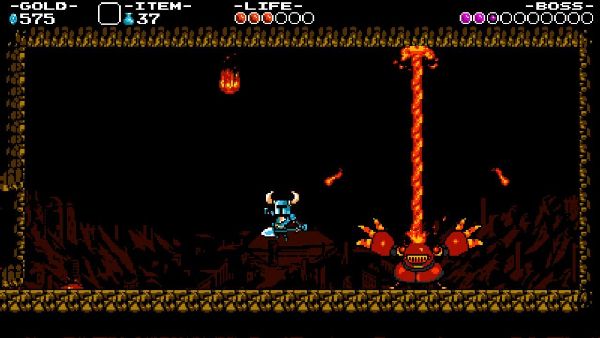 Kingdom Hearts: Birth By Sleep (PSP) – I always wonder, when a movie or game or TV series starts to expand, if the writers had the whole plot laid out from the very beginning, or if they're just flying by the seat of their pants the whole time. The Kingdom Hearts series, I'm convinced, falls into the latter category. When even the prequel -which should probably be the one with the simplest plot- is a big confusing mess, you get the feeling that they're likely just using a plot dartboard. At least they're pretty fun to play, and I especially like the skill system in this one. I've finished one and a half of the three story paths.
Zelda II: The Adventure of Link (NES) – Sometimes, you've just gotta go back and finish a game that you've never beaten without rampant cheating. If you think save states are cheating, then yes, I'm still going through the game dishonestly, but at least I'm not an invincible god with unlimited magic and moon jumps. Also, I really wish Zelda II were a better game.
Chrono Trigger (DS) – One of my goals for the year is to earn all 13 endings in Chrono Trigger. So far I've gotten three. The second playthrough is going pretty quickly though. If I wasn't spreading my gaming time around so liberally, I'd probably be finished this little endeavour by this point.
Costume Quest (PC) – One of my other goals is to start playing through the hundreds of games I've bought in Humble Bundles and Steam sales over the last couple years (all aboard the Steam Train~), and Costume Quest fits nicely into the center of the "short" and "runs on my PC" venn diagram. Too bad it's not very fun.
Rage of the Gladiator (3DS) – Still picking away at this one, but the hardest difficulty (which awards the true ending) is, well, hard. Suddenly the enemies who were total jokes before can kill me before I get one hit in. Wonderful.
Super Smash Bros Brawl (Wii) – Didn't really have a goal here, just spent a whole afternoon playing Smash Bros to see if I could still spend a whole afternoon playing Smash Bros. Completed the boss rush with a few guys, and failed to win All-Star mode with Link nearly a dozen times. I think I may suck at Smash.
Papers, Please (PC) – Started this up on a whim and got hooked right away. Played for about two hours, and had I not been dragged away and imprisoned for doing my job too well (ending #3), I probably could have kept going on through the night. I'm definitely going to keep playing for more endings.
Donkey Kong Country 2 (SNES) – I played the crap out of DKCs 1 and 3 back when they were current, but never really got into 2. Can't say why for sure, I suppose it came out at a time when there were more attractive games to rent? Anyway, the end is nigh for this one, and it has been a brutal trip. I want to go for the best ending, but will I have the drive to find all of those dastardly DK Coins?
Golden Sun (GBA) – You know, if I played this more than once every few weekends, I'd probably be done by now. I don't know how I feel about it. It's got the nice nostalgia value, and I likethe puzzles, but the battles are awfully tedious. And the dialogue! Oh my goodness, shut up!
Final Fantasy IV DS (DS) – I think that this game is only taking so long to beat because I'm afraid of how hard the final boss will be. So afraid, in fact, that I even took the time to fight all the optional bosses before I tackled the final dungeon. It's… really hard to get through the final dungeon too, when even the more common random battles can wipe your party in a matter of seconds.
~ Game Over ~
Ittle Dew (Wii U) – At first it looks a lot like somebody made a Legend of Zelda game that looks like Scott Pilgrim, and that is actually fairly accurate. Only the gameplay leans very, very heavily on block-pushing puzzles. Sometimes there are also block-teleporting puzzles. Or a mix of the two! And then some really misplaced boss fights. Ah well, it was good fun.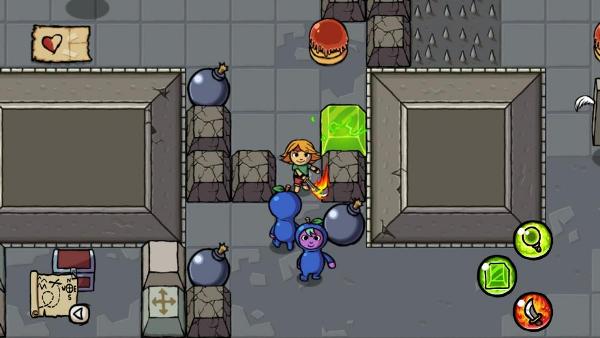 Abyss (Wii U) – A game about navigating mazes while trying to control your little eyeball-squid-monster's propulsion. I thought it was a completely different kind of game before I bought it, but I ended up liking it anyway, so that's $2 well spent. Hooray!
Mega Man Xtreme 2 (GBC) – Technically, I guess it's better than the first one, but it's just didn't grab me the way I thought it would. Then again, I think the only reason I was so excited to play Xtreme 1 was because of nostalgia. Xtreme 2 has no such advantage.
Doom 64 (N64) – As much as I love Doom, this game is just so different from what Doom was before that I couldn't really get into it. Still way better than Doom 3, though.
~ Re-Runs ~
Teenage Mutant Ninja Turtles (360) – It's not the worst brawler, but it's pretty darn bad. I played through the game in Time Attack mode to round up the last few achievements. Fortunately, it's pretty easy to burn through the game the second time around.
Klonoa: Empire of Dreams (GBA) – I know that I did rent this game when it first came out, and that I spent a lot of time playing it in class, but I can't recall for the life of me if I beat it or not. It was highly unusual for Young Ryan to leave a game unfinished though, so we'll call my playthough of it on the Wii U Virtaul console a re-run.
Super Mario Bros (NES) – I beat 8-3 in a single life, without taking a hit! It was the most amazing thing I've ever done!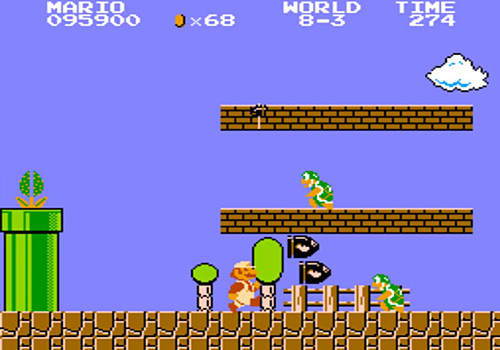 I Love Katamari (iOS) – Occasionally, to kill time, I attempt to play video games on my phone. Most of those games end up being terrible, and this one is just barely an exception. I'm not saying it's good, but I've seen tilt-control games go horribly awry, and I Love Katamari at least works. Still, it's a shabby cash-in that only wishes it could be as engaging as its big brothers. Anyway, I just poked around on this one for a bit to complete the item collection and get the final cheevo.